Jobs
Boston ranked among cities least likely to have jobs taken by robots
According to research by Citi and the University of Oxford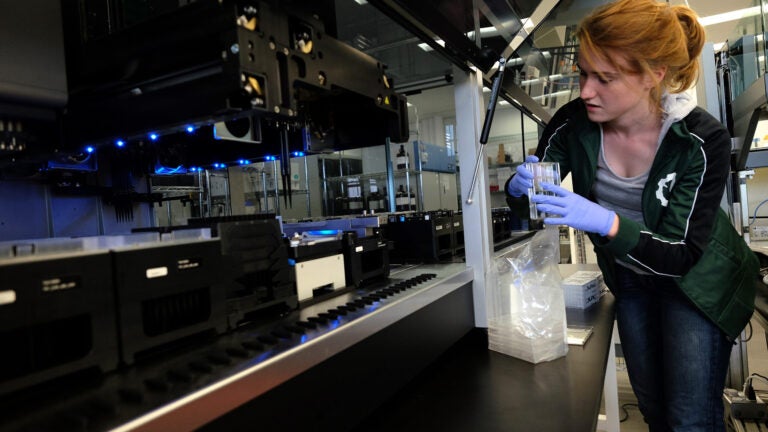 Though nearly half (47 percent) of all U.S. jobs are at risk of being erased by robots (through the process of automation, not the robot uprising), those working in Boston can rest assured their jobs are still pretty safe.
According to a new study by financial services company Citi and the University of Oxford, Boston and Washington, D.C. are the cities that have the lowest percentage of their jobs at risk of being taken away by automation.
Why? Both areas are saturated with occupations categorized as "low risk" because they rely heavily on social and creative skills, such as management, business and finance occupations, the report states. Researchers also categorized jobs in the arts and media, as well as jobs in education and healthcare, as low risk.
Known as a hub for renowned universities and healthcare institutions, Boston was able to secure a percentage much lower than the national average for jobs at risk for automation: 38.4 percent, the same score as Washington, D.C.
At the other end of the spectrum, areas were designated as "high risk" of having their jobs taken away by automation if many of the occupations involved less social and creative skills, like manufacturing.
Fresno and Las Vegas were ranked as the most at-risk cities, with 53.8 percent and 49.1 percent of their jobs estimated to become automated, respectively. Though neither of those cities is known particularly for manufacturing, the report points out that both areas were hit with some of the steepest drops in housing prices during the Great Recession.
Globally, the World Economic Forum expects automation and robots will eliminate about 5.1 million jobs over the next five years. Like Citi and the University of Oxford's predictions, the Forum suggests those working in tech and healthcare are pretty safe for now, while those working in manufacturing, office and administrative support, or food prep should consider acquiring some new skills.