Jobs
Why servers shouldn't expect restaurant tipping to go away anytime soon
Most Americans want to keep it, according to a recent poll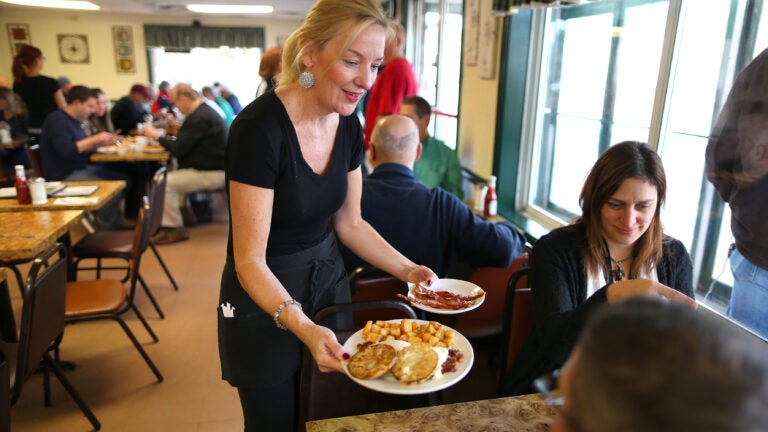 Last year, notable restaurateurs in New York City were thrust into the spotlight when they experimented with banning tipping, saying the practice was outdated and prevented back-of-the-house workers like cooks and dishwashers from getting paid the same as waiters and waitresses in the front of the restaurant.
While the response from waiters and customers was mixed, a recent poll shows that most Americans aren't ready for tipping to die, meaning workers in the industry should probably not expect the status quo to change anytime soon.
The survey was conducted by ad-buying firm Horizon Media, which polled 3,000 restaurant goers about whether they were in favor of moving away from tipping and toward service surcharges or not. Over 81 percent said they wanted to keep tipping. Why?
Most respondents said they were concerned that built-in surcharges would lead to poor service and less accountability on behalf of the waiters and waitresses. This decline in service could hurt restaurant sales and lead to talented servers looking elsewhere for better-paying work.
Bob Luz, president of the Massachusetts Restaurant Association, explained the conundrum to The Boston Globe last year: "If I'm making 20 bucks an hour whether I give you wow service or whether I give you ambivalent service, what's the motivation to give you wow service?" Luz told the Globe.
Though most Americans are in favor of keeping tipping, the survey found that certain age groups were more likely to consider the practice outdated, with 29 percent of people ages 18 to 34 saying tipping is an "outdated and unfair practice," compared to just 13 percent of people ages 50 to 64.
Food industry workers make up over 10 percent of the workforce, and a disproportionate share of them are low-wage workers. In Massachusetts, there are about 253,000 restaurant workers, according to the Massachusetts Restaurant Association.
Servers' opinions on tipping have been mixed.
Some say they like the idea of having a steady income rather than worrying about a slow week at work, while other servers working at extremely popular establishments express horror at the thought of no tips.
The anti-gratuity movement kicked off when New York restaurateur Danny Meyer banned tipping at 13 of his establishments. Since then, other restaurateurs have followed suite in Chicago and California, but none in Boston have put an outright ban on the practice.
In Somerville, however, restaurateur Josh Lewin plans on making tipping optional at a cafe he is opening in Union Square this year. To make this work, everyone from dishwashers to servers will make more than the regular $9 per hour Massachusetts minimum wage, Lewin told the Globe, but there will be fewer workers, and menu items will be priced slightly higher.
Whether this will affect the quality of service or the patronage of locals remains to be seen.