Jobs
Going to an elite college only matters for some professions
According to a study led by Brigham Young University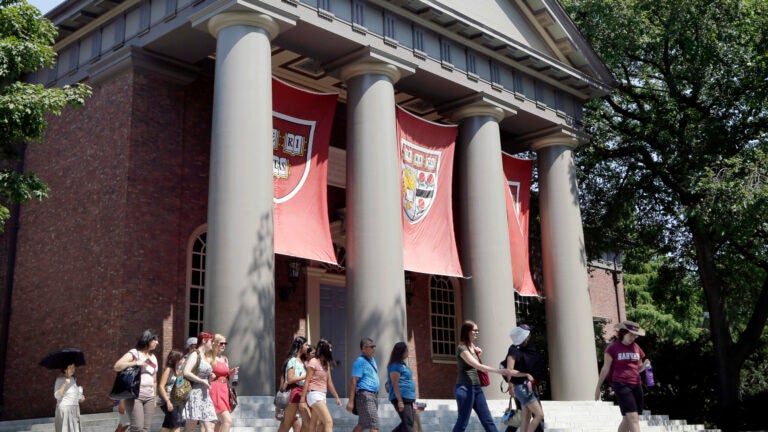 Taking out tons of loans to go to a prestigious college may not always pay off in the long run, according to a new study out of Brigham Young University that was featured in The Wall Street Journal.
Instead, getting a diploma from an elite school matters for some professions, but not all.
The research was led by Brigham Young University professor of economics Eric Eide, who analyzed about 7,300 college graduates 10 years after graduation, dividing their majors into categories like business, engineering, science, social science, humanities, education and other.
The colleges the graduates attended were also divided into three classifications: "selective, which covers elite schools and other highly competitive institutions; midtier; and less selective, which covers schools with open enrollment."
The researchers found that business and liberal-arts majors often needed the prestige of an elite school to have a major impact on future earnings expectations, but graduates majoring in education and science, engineering, mathematics, and technology (STEM fields) made around the same amount of money regardless of their college's reputation.
This means that students majoring in math or science could generally go to very expensive, prestigious schools or less selective colleges and earn roughly the same amount.
The WSJ writes:
For example, we find no statistically significant differences in average earnings for science majors between selective schools and either midtier or less-selective schools. Likewise, there's no significant earnings difference between engineering graduates from selective and less-selective colleges, and only a marginally significant difference between selective and midtier colleges.
Why the difference between STEM and humanities majors? The researchers suggest that in science, tech, and math fields, skills learned outweigh prestige because curriculums are relatively standardized and there's a commonly accepted body of knowledge students must learn.
For business and the humanities, however, prestige matters a lot — especially in business, where graduates from selective institutions earn 12 percent more on average than midtier graduates and 18 percent more than graduates from less-selective colleges. Similarly, social-science majors from selective colleges earn 11 percent more than their midtier counterparts and 14 percent more than those from less-selective schools.
Researchers said this could be because prestigious schools usually offer better alumni networks, faculty, university resources, and connections with future employers.
Ultimately, the study suggests that students should consider being more thoughtful when picking a college.
As the WSJ points out, even if a student is accepted into a prestigious school, their fancy diploma may be worth less if they can't graduate with their desired major. Furthermore, some degrees like engineering may take longer to earn than other degrees, and an extra year in school could add up to thousands of dollars in added debt.
Read the full WSJ story here.
Massachusetts graduate schools with the highest-paid alumni:
[bdc-gallery id="33557″]