Jobs
'Drafted' shows which friends can introduce you to Boston hiring managers
The app aims to connect job seekers with employers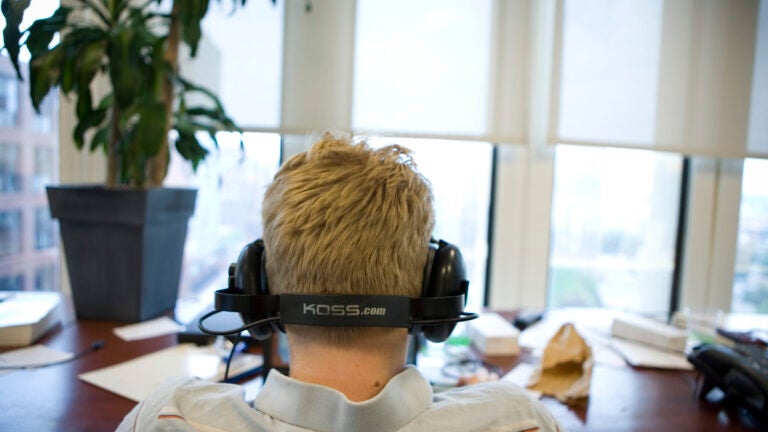 Boston recruiting startup Drafted launched a new version of its app this week, focused on letting local job seekers take advantage of their network to meet hiring managers, BostInno reports.
Drafted 2.0 connects job seekers to potential employers by letting users browse Drafted job listings, search for mutual connections to a desired job, and request an introduction to a hiring manager if there's a mutual connection. The person who makes the connection gets a cash reward for their referral.
MIT graduate Vinayak Ranade, Drafted's founder, told Boston.com the goal of the update is to help professionals make connections with companies they want to work at as seamlessly as possible.
"Too often what happens is someone looking for job might say, 'I really want to work at this company,' but that company is not hiring or not for that position," Ranade said. "So Drafted is solving that problem by coordinating better timing on both sides and making a better first connection. The first time you connect with someone is really, really important to that relationship."
The connections are based on phone numbers that can be imported from your phone's address book, and the app is currently available for Android and iOS.
Drafted 2.0 also offers a new desktop analytics feature for companies using the app, which lets employers see how many people have viewed job listings, how many have shared them, and how many have applied.
The first version of Drafted was more focused on referrals, giving thousands of dollars to users who successfully referred someone to a company for a job.
Companies that currently use the app include Drizly, Circle, Drift, Wanderu, and dozens of others mostly located in Greater Boston. Out-of-state companies like San Francisco-based FitBit also use the app to speed up the hiring process.
Right now most of the companies using Drafted are in the Boston startup community, but Ranade hopes to expand to other geographical areas and verticals like finance, marketing, and sales.
"We want to be the place people go when they really need an introduction to a company," Ranade said.
Read the full BostInno article here.