Jobs
Want to know about a company's maternity leave policy? Check 'Fairygodboss'
Fairygodboss was launched in March 2015.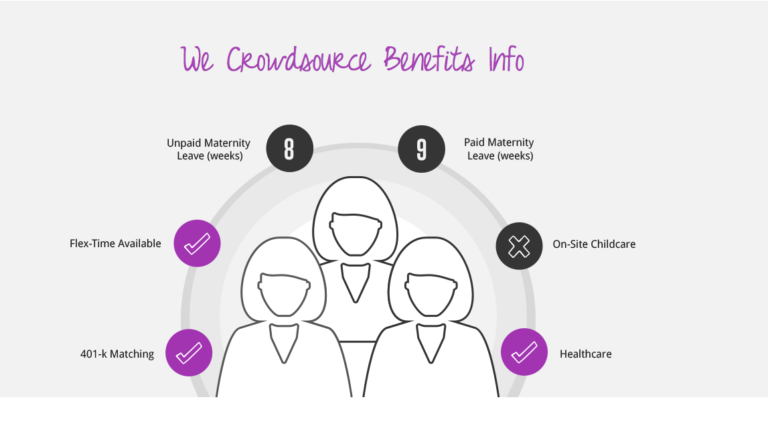 When Georgene Huang was laid off unexpectedly a few years ago, her job search posed an extra challenge: she was two months pregnant.
"It was awkward timing for me," Huang told Boston.com. "When you're looking for a job when you're pregnant, you don't know whether to tell anyone if it's not obvious. You're worried to ask about maternity leave or vacation – things that might signal you're not serious."
Over the next few months, Huang said she exhausted her professional network trying to learn about potential employers' company culture. She wanted to learn about companies' maternity leave policies, flexible working arrangements, and whether they were supportive of women advancing their careers, but Huang came up pretty empty-handed — even after scouring the Internet.
"There were many review sites, but they didn't seem to answer the questions I had," Huang said. "I wanted the woman's perspective. You can't really generalize women's needs, but still, many women have similar concerns and issues at work."
Huang consulted with her former colleague Romy Newman, and the pair decided to create a place where women could write anonymous reviews of their employers, sharing information about whether the company has a generous maternity leave policy or values work-life balance.
In March 2015, Fairygodboss was born.
Called the "Yelp for maternity leave benefits" by some, Fairygodboss wants to be a valuable resource for female workers, especially new moms or those who hope to have children one day.
The site currently features about 20,000 different reviews of over 7,000 organizations, covering a variety of topics relevant to female employees. Women's posts can disclose a company's benefits and salaries, or talk about whether the organization practices gender equality. There are also sections that deal with issues like sexual harassment and ageism.
Huang said she and Newman were initially worried the site would become a "dumping ground" of negativity, but said she's been pleasantly surprised with how balanced it is. Fairygodboss urges users to post only "constructive" tips, and for the most part, users have.
"We're a community that tries to be positive and the tone and examples we show help," Huang said. "I think women are really not there to vent as much as share something that will help someone else."
Since the posts are anonymous, Huang said users don't have to worry about their job security. Fairygodboss only asks for members' email addresses, which aren't made public.
The site is also free.
Huang said Fairygodboss will never charge users, but might charge companies that want to access data about their organization or post job listings.
Many organizations are far from having ideal workplaces for women, but Huang said issues like paid maternity leave are increasingly talked about, in the media and even among presidential candidates.
She hopes Fairygodboss can help bring those topics to companies' attention.
"Every generation challenges what comes before them," Huang said. "My mother never asked the question but now I think new parents in the workforce are thinking things should be different. Millennials are looking at their parents and saying, 'We don't want that,' or, 'We can't have that.' Because it's not economically feasible to not have both parents working in most families today."