Jobs
Many preschool teachers in Mass. struggle to make ends meet
The state has raised its educational expectations for preschool teachers without raising pay.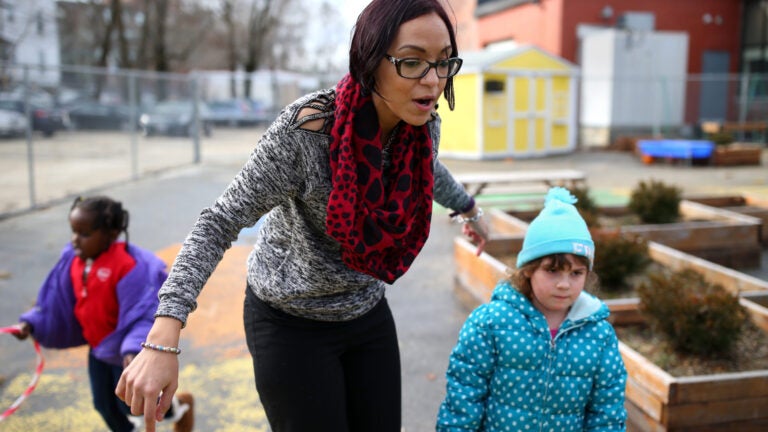 Nearly a decade ago, Massachusetts created the Department of Early Education and Care in hopes that government-sponsored preschool education would help disadvantaged children find success in school and later in the workplace.
This involved raising the educational standards for preschool teachers, who were tasked with turning glorified playgrounds into "potential laboratories for learning," The Boston Globe reports. In response, many preschool teachers continued their educations or earned bachelor's degrees, expecting better pay to follow.
It didn't.
Though many preschool teachers have college degrees, they earn similar wages to baby-sitters — sometimes making as little as $14.25 per hour, and often have to work multiple jobs to make ends meet.
The Globe reports:
Child care advocates say the often-underpaid workforce faces a crisis, and they point out that government is no mere bystander. The state imposed new regulations on providers and it is also the largest, and lowest-paying, source of early education. The state, using federal block grant money, pays for most or all of the cost of child care for about 18,000 preschool-age children from low-income or troubled homes, but its rates don't come close to actual costs.
One former teacher, Kariuska Sanchez, told the Globe she quit her job last year because it paid so little she was worried she and her two children would end up homeless. Sanchez was just one teacher who voiced her concern about the economic predicament facing early childhood educators at a meeting of the state Board of Early Education and Care in December.
"I know that we don't enter this field for pay," Sanchez said in a prepared testimony. "But we need to make enough to put food on the table and pay the rent. It is a little disappointing that I currently flip burgers part time and make more than I did working full time educating children."
Read the full Globe story here.