Jobs
State lawmakers could place limits on noncompete clauses
Mass. House Speaker Robert DeLeo outlined plans for noncompete reform this week.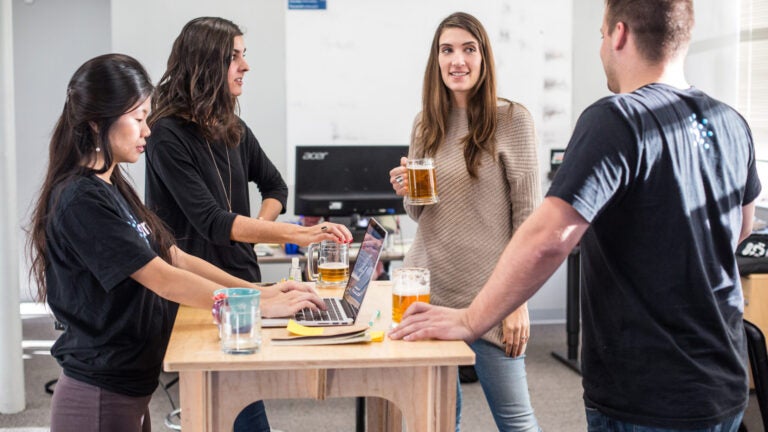 Massachusetts House Speaker Robert DeLeo said Wednesday lawmakers will soon unveil a bill that would limit companies' use of noncompete clauses, which prevent some employees from moving to or founding competitors upon leaving their jobs.
Noncompetes have featured in a prominent policy debate at the state level in recent years. While some big businesses and industry groups support the use of noncompetes, Boston's tech and startup community has rallied against them, claiming they hamper innovation by limiting the ability of talented workers to spread their expertise.
Noncompete clauses are contract agreements in which an employee agrees not to do similar work for a competitor, or start a competing business, for a certain period of time after leaving the hiring company.
DeLeo told the Greater Boston Chamber of Commerce on Wednesday that House leadership would back a bill limiting the stretch of time noncompetes could cover to 12 months. He said the legislation would "strike a balance" between employers who want to protect proprietary information and their employees.
The idea behind DeLeo's proposal was three-fold:
Businesses would have the option of enforcing noncompete agreements, but only for a 12-month period after the employee leaves.
Employers would be required to notify incoming employees about noncompete agreements before they accept a job offer.
The House would oppose noncompetes for low-wage workers like restaurant and retail workers.
"Our goal will be to protect businesses here and improve Massachusetts's reputation as the premier incubator for talent," DeLeo said, according to a transcript of prepared remarks.
Lawmakers debated noncompetes in 2014, first considering an outright ban on the clauses before shifting to a six-month limit on their use. At the time, some tech leaders said even a compromise would not do. Andy Palmer, CEO of Cambridge big data firm Tamr, was not convinced that a partial curb on noncompetes would make much of a difference for Boston's own competitiveness in the tech world, saying, "Please pass this bill without compromise."
"Please do not make me and folks like me move to California," he added. Eventually, the Senate passed a bill that would have limited noncompetes to six months, but the House did not vote on the matter.
On Wednesday, Palmer said he was more open to compromise, and was glad to hear the effort was moving forward again.
"I don't know the specifics well enough to be able to comment in detail, but giving employees fair warning of noncompetes and also having limits for how long this stuff would last are steps in the right direction," Palmer said.
Jeff Bussgang, a partner at Boston venture capital firm Flybridge Capital, agreed, voicing support for the requirements of pre-hiring disclosure and the 12-month limitation.
"The devil is in the details, but I think that the intent is exactly right. From what I understand, the kinds of provisions that they're going to have in the bill are going to address the two big issues everyone is focused on."
Bussgang acknowledged that some in the tech community have called for the outright abolition of noncompetes, but said compromise was more likely to find broad support, including from larger businesses.