Jobs
Boston Consulting Group is one of the best companies to work for in the U.S.
According to Fortune magazine.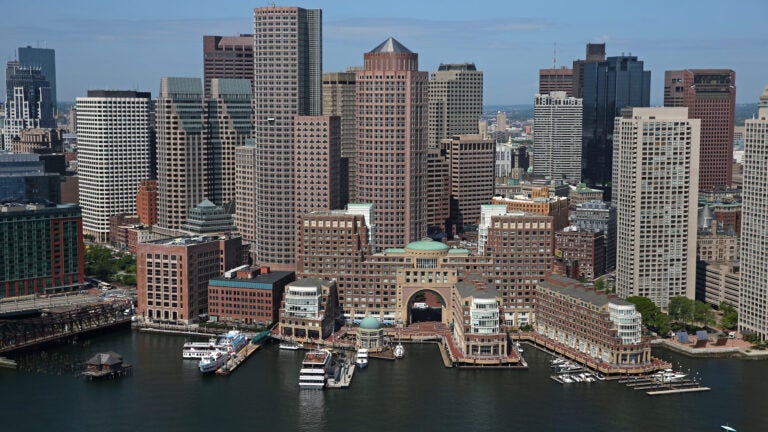 Fortune put out its annual "100 Best Companies to Work For" today, and Boston Consulting Group came in at No. 3, just one spot shy of its No. 2 seat last year.
The global management consultancy headquartered at 1 Beacon Street has 85 offices in 48 countries, more than 12,000 employees, and 900 partners.
What makes it so great?
According to Fortune, BCG pays for 100 percent of employees' healthcare costs, and offers telecommuting options, compressed work weeks, fully-paid sabbaticals, and college tuition reimbursement, among other perks.
Furthermore, the company has spent roughly $110 million in the past 10 years to address the burnout problem endemic to its industry, known for its long hours and frequent travel.
Fortune reports:
In cooperation with a Harvard Business School professor, the firm instituted a program called PTO–Predictability, Teaming and Open Communication–that combines more conventional work-life balance efforts with attempts to rethink their work processes to make the work itself more meaningful.
BCG called the program "a hit," leading to a 74 percent increase in reported intentions to stay at BCG for the long term.
Tom Reichert, BCG's chairman of North America, said the company was "honored" by the recognition.
"Attracting top talent and maintaining an environment in which employees can quickly develop have been key to our success and our ability to deliver enormous value to clients," he said. "Recognitions like this confirm that our efforts are distinctive and, based on the impact we have with clients and our client retention and growth, highly effective."
To identify the 100 Best Companies, Fortune partnered with global research firm Great Place to Work to conduct an extensive employee survey of corporate America.
Two-thirds of a company's survey score is based on the results of the Trust Index Employee Survey, which is sent to a random sample of employees from each company, asking questions related to employees' attitudes about management's credibility, overall job satisfaction, and camaraderie.
The other third is based on responses to the Culture Audit, which includes questions about pay and benefit programs and a series of open-ended questions about hiring practices, methods of internal communication, training, recognition programs, and diversity efforts.