Jobs
Why it's bad that Boston commutes are longer than ever
People choose where to live largely based on avoiding long commutes, and for good reason.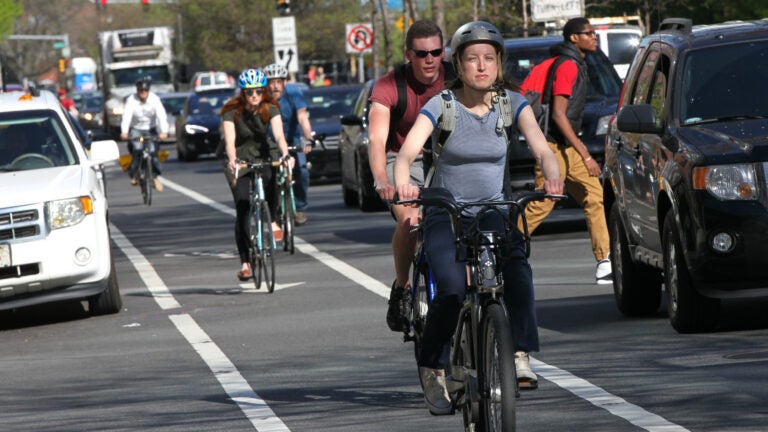 The typical American's commute is getting worse, with the average worker traveling 26 minutes to work, according to the U.S. Census Bureau.
This is the longest it's been since the Census began tracking such data in 1980, when the typical commute was only 21.7 minutes. Sadly, many Bostonians would be unsurprised to hear that their commutes are even worse.
According to a recent study by real estate site Trulia, the average Boston worker travels 30.4 minutes to work, making Boston the No. 6 worst commute in America.
This is a bummer for several reasons.
Commutes — spanning an average 38 minutes for workers worldwide — are so dreaded that studies have shown people with longer commutes are more likely to report negative consequences like low levels of subjective well-being, high levels of stress, and separations from their partner, in addition to obesity, high blood pressure, and high cholesterol.
David Weidner, managing editor of housing economics research at Trulia, told Boston.com commutes have been getting steadily worse since 2009, when America was coming out of the recession.
"More people being out of work eases congestion on public transportation and the roads," Weidner said. "For Boston, like other cities, coming out of the recession affected congestion, especially on public transportation."
Trulia found Americans are so keen on avoiding daily travel they ranked short commute times or proximity to public transportation second only to crime rate when it came to determining where to buy or rent a home.
For millennials, commutes are even more hated, with millennial renters valuing short commutes or proximity to public transit over low crime rates.
Besides stress and imminent road-rage, long commutes mean wasted time.
The Washington Post puts the average American's commute in perspective:
According to the Census, there were a little over 139 million workers commuting in 2014. At an average of 26 minutes each way to work, five days a week, 50 weeks a year, that works out to something like a total of 1.8 trillion minutes Americans spent commuting in 2014. Or, if you prefer, call it 29.6 billion hours, 1.2 billion days, or a collective 3.4 million years. With that amount of time, we could have built nearly 300 Wikipedias, or built the Great Pyramid of Giza 26 times — all in 2014 alone.
Instead, we were warming up the car or waiting for the Red line.
Unless cities invest heavily on improving public transportation or roads, Weidner said he foresees commutes getting longer.
"It's not even dependent on the economy because we're a growing nation with more people moving to cities," Weidner said. "You don't even have to live in the suburbs for a long commute; it just takes time to move through these downtown urban areas."
But a little perspective: things could be worse. Yes, Boston came in at No. 6, but at least we're behind Chicago; Newark, New Jersey; Washington D.C.; Long Island, New York and New York City, where the average worker spends 34.7 minutes per day commuting.
And, if you're really into self-improvement, a working paper out of Harvard Business School points toward an approach that may make long commutes less stressful and damaging: Use the time to plan out your work day, instead of listening to music or daydreaming.