Jobs
New hiring process at Boston Public Schools leads to better teachers, says report
A local think tank found encouraging trends.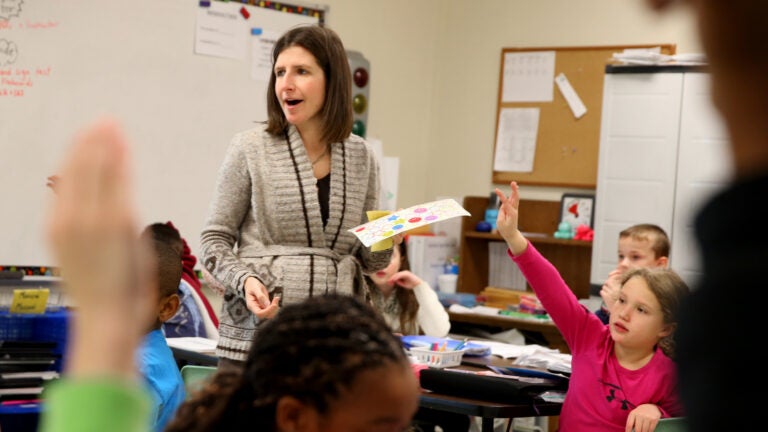 A two-year-old hiring initiative has helped Boston Public Schools hire more talented and diverse teachers, according to a new report from the Boston Municipal Research Bureau, a local think tank.
Implemented in 2014, the new policy focuses on quality over seniority when hiring teachers, letting districts post job openings months earlier and allowing administrators to consider applicants from both inside and outside the Boston school system.
Prior to the policy shift, The Boston Globe reports that most Boston schools began posting jobs in April, and only considered internal candidates until the final stages of the yearly teacher assignment process, putting a heavy emphasis on seniority.
"Before, too large a percentage of teachers were being hired in the Boston Public School system in August, September, after decisions had already been made," Samuel R. Tyler, president of the research bureau, a nonpartisan group that examines public policy issues, told the Globe.
The report shows the change has been effective in more ways than one.
Early hiring has brought in more talented teachers, with those hired in 2014 before June nearly twice as likely to be rated "exemplary" in evaluations than those hired later that year. Teachers hired after June were three times more likely to be rated "unsatisfactory" or "needs improvement."
Schools have also been able to hire a more racially diverse pool of teachers.
Of teachers hired from March to May of last year, 24 percent were black and 15 percent were Hispanic, compared to 18 percent black and 9 percent Hispanic among teachers hired last August.
Boston Public Schools began posting jobs for fall 2016 this week.
Read the full Globe story here.