Jobs
Research on how to make your commute more productive and less depressing
There are easy ways to use your commute to be a happier, more productive worker later in the day.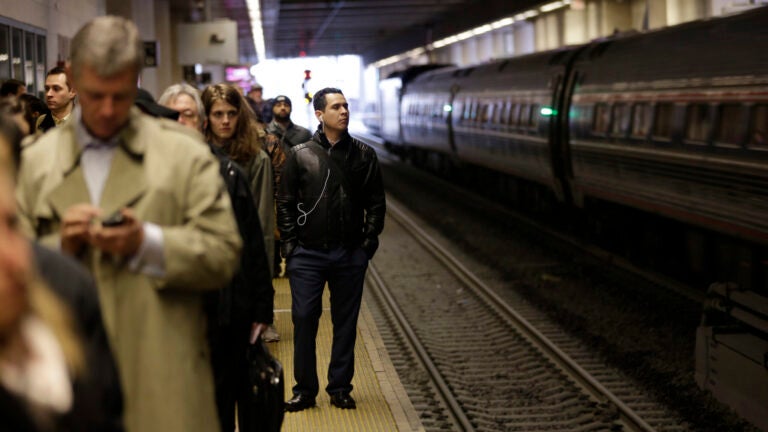 Commuting is the worst thing that happens to most of us on a daily basis. It makes us lonelier, more stressed, and (maybe) fatter. Yet many people can't avoid significant commutes, so here a few research-based tips to make the experience at least slightly less damaging.
Happiness
Rather than spending your T ride listening to music or staring at your phone, try striking up a conversation with the person next to you.
It might sound a bit uncomfortable, but a 2014 experiment in Chicago that randomly assigned train and bus riders to either talk to the stranger next to them or commute quietly found that even for introverts, silence left commuters feeling sadder.
"Connecting with strangers on a train may not bring the same long-term benefits as connecting with friends," said Nicholas Epley, a professor at the University of Chicago business school and one of the authors of the study. "But commuters on a train into downtown Chicago reported a significantly more positive commute when they connected with a stranger than when they sat in solitude."
Interestingly, most commuters predicted completely opposite results: they thought trying to engage with strangers would put them in a bad mood.
According to Epley, this shows a "profound misunderstanding" of the psychological consequences of social engagement.
"This misunderstanding is particularly unfortunate for a person's well-being given that commuting is consistently reported to be one of the least pleasant experiences in the average person's day," Epley continued. "This experiment suggests that a surprising antidote for an otherwise unpleasant experience could be sitting very close by."
Productivity
If you commute by car, or just can't bear the thought of talking with strangers, try using your commute to plan out your workday.
A working paper out of Harvard Business School says using this time period (roughly 38 minutes for workers worldwide) to map out your day could alleviate stress and make you more productive.
You can engage in goal-directed prospecting by considering questions like, "What's on my agenda today?" and "What potential difficulties could arise preventing me from achieving that?" You can also use your commute to think about long-term goals at work and what you should be doing each day to best achieve them.
Controlling for different modes of commuting, researchers found that workers who were prompted with these goal-oriented questions reported lower levels of emotional exhaustion and higher levels of job satisfaction related to long commutes.
If all else fails, here's a list of awesome podcasts you should listen to, even if you're "not a podcast person."