Jobs
A former HubSpot employee is publishing a book criticizing the company's work culture
Dan Lyons, a Winchester-based author and longtime journalist, wrote about his 18 months working at the Cambridge software company.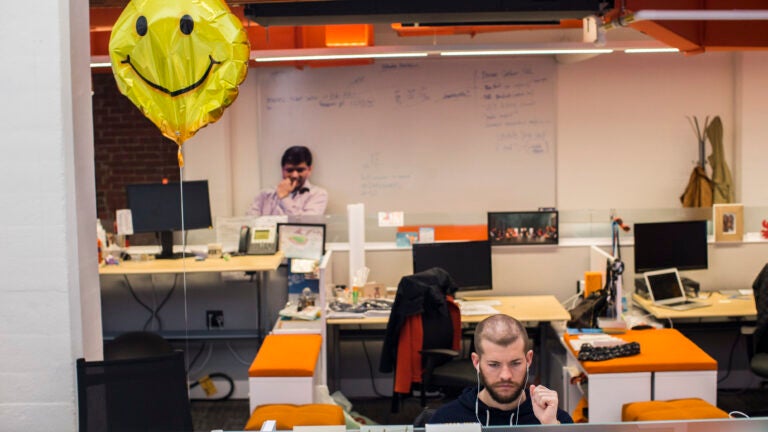 HubSpot is widely regarded as a great place to work.
Topping The Boston Globe's list of best large companies to work for in 2015, the Cambridge-based software company is known for its transparency and flexibility, offering employees flexible working arrangements and a variety of volunteering, educational, and social opportunities.
One former HubSpot employee is singing a very different tune, however.
Dan Lyons, a Winchester-based author and longtime journalist, was in his 50s when he was hired for a marketing position at HubSpot, working there between April 2013 and December 2014 before writing a book detailing his experience. Called "Disrupted: My Misadventure in the Start-Up Bubble," the book paints an unflattering portrait of the company, according to the Globe, portraying it as "a hard-driving workplace full of old-fashioned office politics and backstabbing."
"Disrupted" hits stores in April.
According to the Globe, Lyons describes HubSpot as a tech company filled with young people and "a touch of frat-house behavior" that ultimately creates a work environment inhospitable to older workers like himself.
Lyons writes:
"I saw a place where 'old people' — those over 40, and certainly people over 50 — were largely unwanted, and the company makes no secret of it," he writes. "I saw astonishing uniformity and groupthink, and an incredible lack of diversity, based not just on age but also on race, euphemized as 'culture fit.' "
In July 2015, "Disrupted" was subjected to scrutiny when HubSpot fired its chief marketing officer for violating the company's ethics policy in connection with attempts to procure a draft manuscript of the book. Other HubSpotters resigned or were fined in connection with the incident, which was turned over to the federal authorities who opened a criminal investigation (though no charges were ever brought).
Read the full Globe story here.