Jobs
Gender pay gap is largest for health care workers and computer programmers
Two of Boston's biggest industries have a long way to go for pay equality, according to a recent Glassdoor study.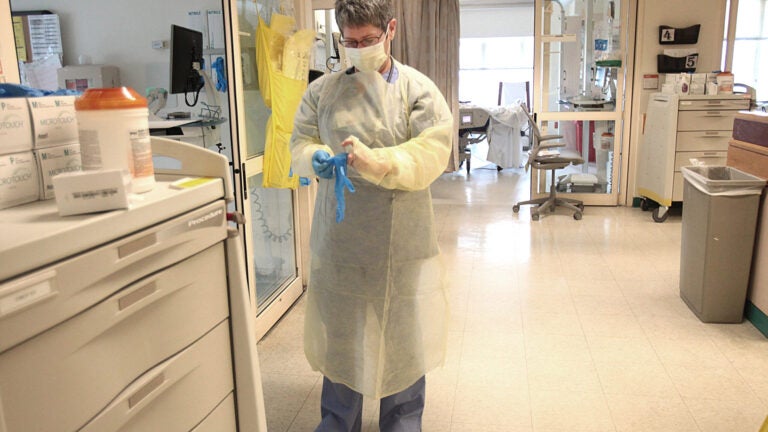 The gender pay gap is nothing new, but a recent study by Glassdoor showed which occupations and industries have the worst pay inequality in the country, and it contained some disconcerting findings for two of Boston's biggest industries.
The jobs site compared more than 505,000 salary reports shared on Glassdoor by employees, and found that in the U.S., the gender pay gap (when controlling for factors like age, education, and experience) was widest among older workers as a demographic, computer programmers as an occupation, and in health care as an industry.
With technology and health care making up two of the largest industries in Massachusetts, the study's findings might prompt some workers in the Bay State to reflect on why the pay gap is so significant in their fields.
Alexandra van Geen, a former graduate student at Harvard University and assistant professor at the Erasmus School of Economics, studies gender biases in hiring, promotion, and job assignments. Van Geen told Boston.com she thinks that "implicit bias," or unconscious judgment, could be a large contributor to the pay gap, especially in male-dominated fields like tech.
"People suffer from implicit gender bias and this greatly impacts their evaluation of job candidates," van Geen said. "They simply stop looking at performance indicators and focus solely on gender when making hiring decisions."
This means hiring managers often show a strong preference for hiring females for stereotypical "female tasks" like verbal tasks, while they hire males for stereotypical "male tasks" that involve math or science.
The unadjusted pay gap between men and women in the U.S. is 24.1 percent, meaning women earn, on average, 76 cents for every dollar men earn. When controlling for age, education, experience, job title, and other factors, this gap narrows to 5.4 percent — the "adjusted" pay gap.
For computer programmers, Glassdoor found the adjusted pay gap was 28.3 percent, followed closely by substantial pay gaps for chefs, dentists, and CEOs.
When analyzing salaries by industry, Glassdoor found health care to have the largest adjusted pay gap at 7.2 percent, followed by insurance, mining, transportation, and media.
Companies seeking to reduce their gender pay gap should make sure that the evaluation methods for wage determination are straightforward and well-communicated, van Geen said.
"If evaluation criteria are less ambiguous and pre-decided, several studies show that implicit gender bias is significantly reduced," she continued. "Transparency is good also because it will provide females with the stimulus to go and ask for that wage increase. A lot of females have simply no idea of how underpaid they are, as was apparent also in the recent scandal about actresses being paid so much less than male actors."
For women curious about how to negotiate for a salary raise, here are some tips.