Jobs
How colleges recommend students "scrub" social media accounts before job interviews
Northeastern and Suffolk universities advise students to clean up their Facebook, Twitter, and Instagram accounts using apps like Rep'nUp.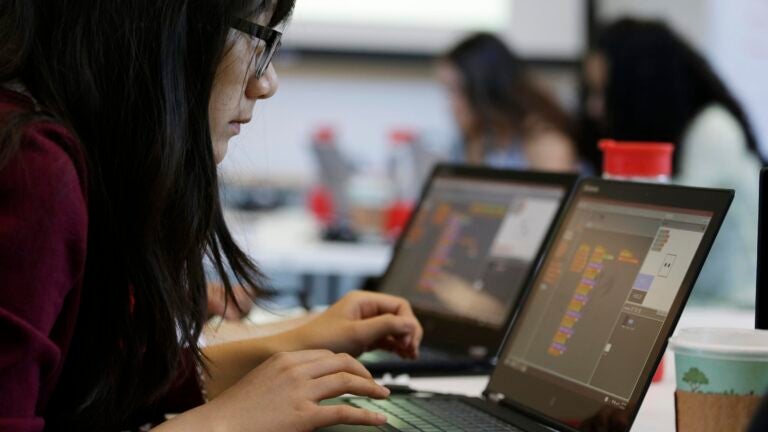 With more than half of employers admitting they check out job candidates on social media, local colleges are helping students give their Facebook, Instagram, and Twitter accounts a deep clean before starting the interview process.
At Northeastern University and Suffolk University, career development centers have partnered with an app called Rep'nUp, which promises to curate, monitor and clean up social media accounts for users.
Created in 2013, Rep'nUp is a free tool that uses algorithms to analyze users' social media accounts for potentially problematic posts, comments, "likes," and shares from the past three years.
For the reviewing of visual content or images, it costs $9.99, but if you recommend five friends to use the app, that service is also free for you.
The algorithm searches for material related to sex, drugs, alcohol, violence, profanity, and even grammar mistakes, Rep'nUp co-founder Lior Tal told Boston.com.
Once the review is complete, Rep'nUp sends users a report detailing the problematic content and provides suggestions for hiding or deleting material. The app then continues to monitor a user's account for future problematic content.
"Many employers are sending candidates friend requests," Tal said. "And we've found that over 75 percent of candidates accepted friend requests because they wanted the job."
Tal said Repn'Up has partnered with over 14 colleges and currently has tens of thousands of users.
"Career centers recommend students use this service because from their perspective, having students with clean profiles makes it easier for them to find jobs and internships," Tal said. "That makes the colleges look good, so they're happy to partner with us."
Tal said he hopes to expand Rep'nUp's partnerships beyond college career centers to businesses and organizations.
"People really understand that in order to get a job you need to get your act together and doing it manually doesn't really work because it takes a lot of time," Tal added.