Jobs
Why millennials are better at saving money than their parents
According to a local financial expert.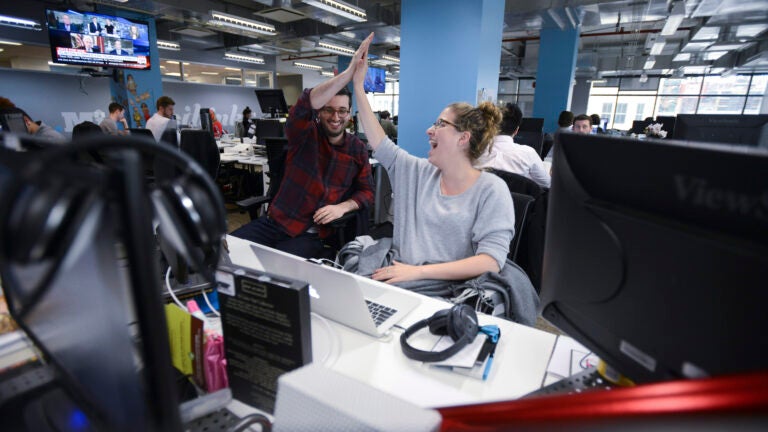 Known for job-hopping and having crippling amounts of student debt, millennials can now add another quality to their list of defining characteristics: "great at saving money."
A new survey by Bankrate, a financial data publisher, found that millennials are saving more money than any other age group, with 62 percent of millennials saving more than 5 percent of their income, and 29 percent saving more than 10 percent of their income. Local finance experts said this news doesn't surprise them.
Erik Almon, a certified financial planner at the Society of Grownups, a learning initiative created by MassMutual to help young adults becoming financially literate, said millennials are especially savvy at saving because they watched their parents go through the recession.
"The financial crisis has definitely had an impact because starting out their career early on and seeing their parents go through really hard times shaped their perspectives," Almon said. "They're a little more concerned with financial security."
Meanwhile, the 2016 survey, which was administered to over 1,000 people by Princeton Survey Research Associates International, found that just 50 percent of older adults (age 30 and up) were saving more than 5 percent of their pay.
In addition to the recession's effects, Almon suggested millennials' eagerness to save could be the result of having so much student debt.
"As difficult a situation as student loan debt can be to navigate, it's actually caused millennials to be a little more financially responsible because they're starting careers with big financial responsibilities," Almon said. "Debt causes them to question their priorities as to what they're doing with their money."
Millennials also tend to be more focused on meaningful work rather than high salaries, unlike their older counterparts.
A 2015 Deloitte survey found that more than 50 percent of millennials said they would take a pay cut to find work that matches their values, while 90 percent said they want to use their skills for good.
"That mindset encourages them to save more because they want to save not only for rainy days, but also so that they can have those opportunities," Almon continued. "I've talked with folks who want the opportunity to earn less in the future, so they save now so that they can transition to something that means less in income but more fulfillment in work and experiences."