Jobs
Most office spaces are a lot more boring than you'd think
According to a new Steelcase Global Workplace Report.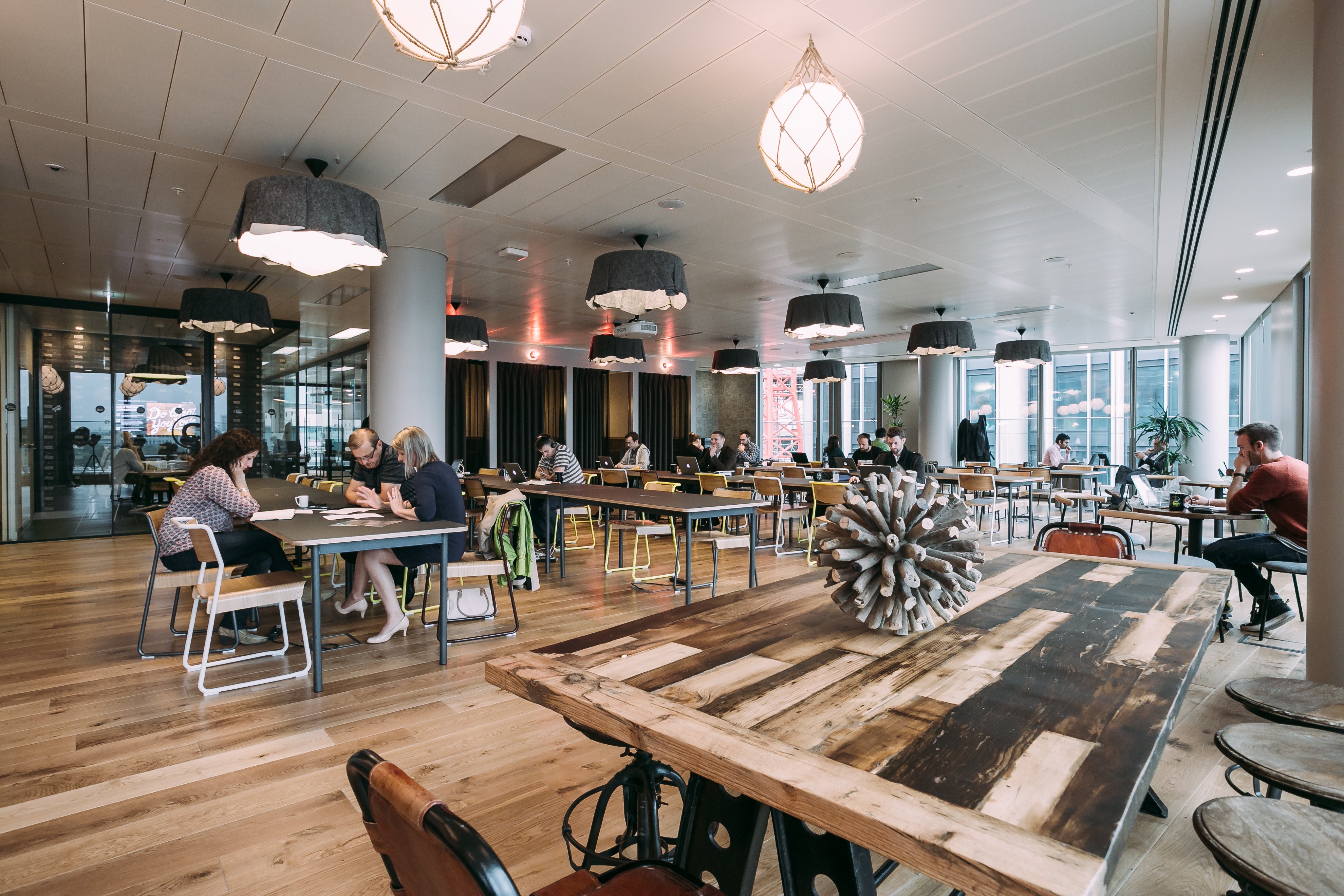 If you're reading this article from a desktop computer in an enclosed cubicle — nary a pingpong table in sight — you're probably not alone.
Despite the media's appetite for hip organizations with open floor plans, foosball tables, and beer on tap, most offices are pretty boring, according to a new Global Workplace Report by office furniture company Steelcase.
The massive study, which surveyed over 12,000 office workers in 17 countries, asked employees a variety of questions about how office space design affected their engagement with their work. Steelcase found that when it comes to technology updates and work environments, most companies are a long way off from having the office of the future.
For example, most organizations surveyed provided workers with twice as much fixed technology (like desktops and landlines) as mobile devices, with only 39 percent of workers surveyed having a mobile phone or a laptop. Meanwhile, 86 percent of workers said they had landline phones, and 80 percent had desktop computers.
As for office layout, only 23 percent of employees said their company had an open floor plan. Much more common were workspaces with a combination of open floor plan and individual offices, at 46 percent, while 31 percent of workers said their workplace only had individual offices.
Chris Congdon, Steelcase's global research director, told Curbed the perception of a massive shift in office space design and layout is pretty unfounded — or it's occurring at a much slower rate than workers assume. And that's okay.
Congdon said:
"Sometimes office design goes too far, and it's pandering to people. It's all flash and no substance. We saw time and time again, people want to do meaningful work, and feel like they're learning from their colleagues and making a difference. They don't want to play pingpong all day. People can tell when they're being pandered to. That's where the balance lies. It can't be the traditional, sit at your desk factory model. But at the other end of the spectrum, the idea of riding a slide all day to get to the next floor, doesn't make sense, either."
To find a happy medium between tradition and innovation, Congdon suggested that companies give workers more autonomy. The study found a direct correlation between the amount of freedom a worker was given their engagement at the office.
"We found that giving people control over their environments makes the most difference," she added. "It allows people to feel like they have a little more control."