Jobs
MIT dean explains how flexible work schedules make his workers less stressed
Peter Hirst, associate dean of the Executive Education program at the MIT Sloan School of Management, tried a remote work experiment with his staff.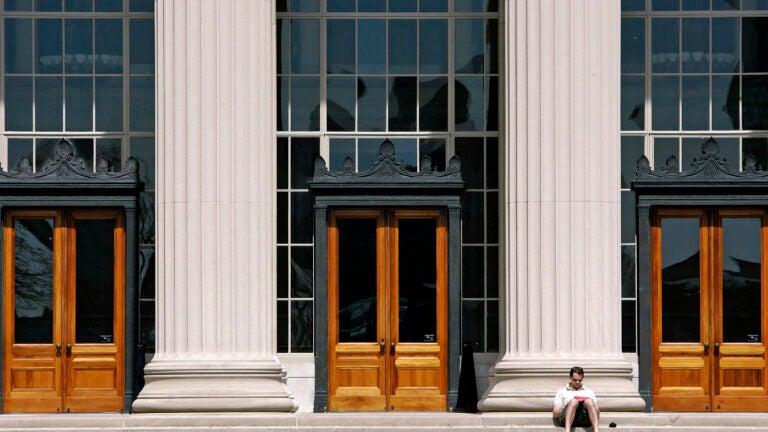 While working as associate dean of the Executive Education program at the Massachusetts Institute of Technology's Sloan School of Management, Peter Hirst noticed he was fielding more and more questions from current and prospective employees about flexible working arrangements.
Did MIT provide flexible work schedules? Would Hirst consider offering them? Was anyone already taking advantage of flexible hours?
While the school could certainly support flexible working arrangements, Hirst realized employees who used them were seen as special exceptions. "There was a certain stigma around it," he said.
Then, the administrative office was relocated to a new part of campus that separated many workers from the rest of Sloan by nearly a mile.
As Hirst watched workers scuttling to and from the new building, it dawned on him: This is foolish.
"I really started realizing we were working as a remote organization anyway," Hirst said. "It seemed kind of silly to say we all need to meet at the same physical office all the time."
With the help of human resources, Hirst launched a remote work pilot for his staff of 35 employees, encouraging everyone to work remotely at least two to three days per week.
It wasn't as easy as you might expect.
"We had our share of naysayers when we started," Hirst said. "Some were worried they wouldn't get any work done remotely."
To prevent any lingering stigmas, Hirst hired a consultant to help the team come up with a set of principles they'd abide by during the program.
One rule was, "Any job is a job that can be done with some flexibility," so that no workers felt they still had to stick to a strict 9-5 schedule.
Another principle was, "Wednesday is a work-in-office-if-you-physically-can day."  That was enacted so workers still felt they could get some necessary face-time with their colleagues, staving off isolation and promoting collaboration.
Finally, they all agreed that although some night owls might want to save all their work for 2 or 3 a.m., the team's core working hours would be from 10:30 a.m. to 4 p.m., and any internal meetings would be scheduled within those hours.
This was to prevent workers from feeling like they had to be connected 24/7, Hirst said. But if for some reason employees couldn't make a meeting, the department made sure they had adequate technology to video conference in, so they wouldn't feel alienated.
By the end of the six-month trial period, Hirst said they were all converts. In a post-pilot survey, 100 percent of staff said they would recommend working remotely to other departments.
Why? Hirst said his staffers reported feeling significantly less stressed, and there was a boost in the department's morale.
"People felt trusted," Hirst said. "The message we're saying is, 'Nobody's looking over your shoulder and telling you what or when or how to do your work.' Everyone working here is very professional."
Employees valued that kind of respect from MIT and their colleagues, not to mention they enjoyed having more control in their daily schedules. Hirst said workers reported spending more time with their families, and far less time sitting in traffic or squeezed onto the T.
Though he did not notice any decrease in productivity, Hirst added that even if there had been a slight dip, it would have been worth it.
"Even if we could have seen some theoretical reduction in efficiencies, I think we get so much more time back in terms of time people aren't wasting in commuting," he said. "We got so much back in terms of creativity and innovation. And anything lost in face-to-face time, we got back with interest and engagement."
Hirst said he hopes other organizations follow MIT's lead, but thinks most workplaces are slow to change.
"Many organizations still have very traditional views about flexibility," Hirst said. "It's surprising and frustrating that in the year we live in, people are still trying to get into the office at 8:30 and leave at 5:30."