Jobs
Millennials would take a $7,600 pay cut for a better work life
According to a recent study by Fidelity.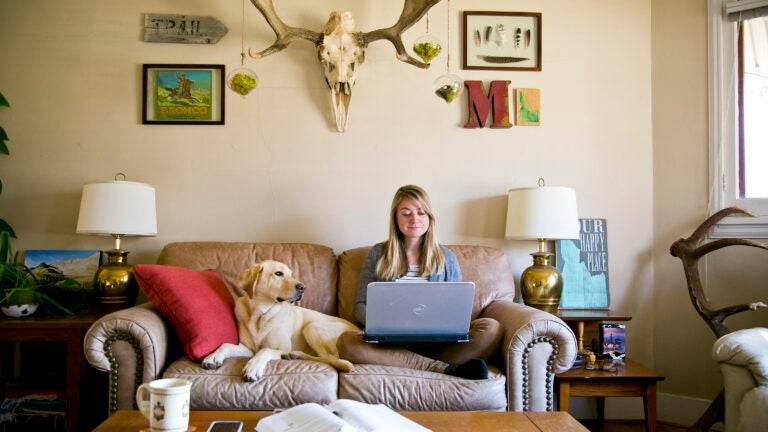 Say what you will about millennials, but don't call them money-grubbing.
At least that's not how they comes across in a new study by Fidelity Investments, which reports that most millennial professionals would be willing to take, on average, a $7,600 pay cut for a better quality of work life.
The Boston-based financial services company conducted an online survey among 1,500 respondents ages 25-70 who work full-time for their 2016 "Evaluate a Job Offer Study." Fidelity found that while 86 percent of millennial professionals said they were currently happy at work, nearly half (49 percent) were either actively looking, or open to a new job opportunity.
This isn't too surprising in the context of other research.
In a 2016 survey by Deloitte, the global consulting firm found that 63 percent of millennial respondents did not feel their leadership skills were being fully developed, and 49 percent said they thought they were being overlooked for leadership positions. Those with one foot out the door often cited feeling "underutilized" and "undeveloped as leaders" among their top concerns.
So, what do millennials want? According to the Fidelity survey, those born between 1981 and 1991 were interested in more than just a salary increase and a bonus. Most millennials reported they wouldn't mind taking a hefty pay cut if it meant improved work-life balance, career development, company culture, and purposeful work.
Furthermore, when asked which is more important when evaluating an offer – financial benefits or improved quality of work life – 58 percent of millennials chose the latter.
"Clearly, many young professionals are thinking about more than money and are willing to sacrifice a portion of their salary in exchange for a career move that more closely aligns with their values or passions or improves their work/life balance," Kristen Robinson, senior vice president of Women & Young Investors at Fidelity Investments, said in a statement.
Somewhat alarmingly, however, millennials' disinterest in financial compensation seems to spill over into a lack of concern for other job benefits.
For example, only 39 percent of millennials said they considered retirement benefits when looking at total compensation, and just 28 percent said they contemplated medical and health insurance. Luckily, 81 percent of those who did have access to a retirement savings plan at a new job said they would take advantage of it.
"When evaluating the financial compensation of an offer, beyond salary, factors that should be considered include any employer contribution to a retirement savings plan, insurance options and premiums, and cost of living if the new job requires relocating," added Robinson.