Jobs
On Equal Pay Day: The state of the gender wage gap in Massachusetts
April 12 is Equal Pay Day, but no states in the U.S. actually pay men and women equally.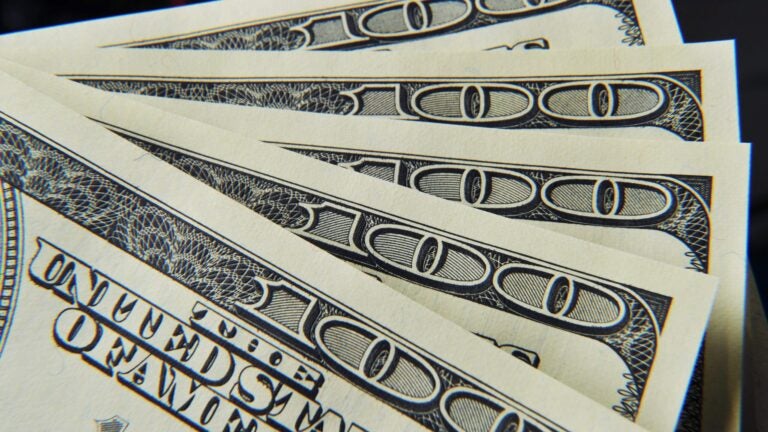 Massachusetts's gender wage gap isn't quite as bad as it is in many other states, but with women earning — on average — 82 cents for every dollar paid to men, it's still pretty big.
In honor of Tuesday, April 12, being Equal Pay Day – because this is how far into 2016 the average woman would have to work in order to catch up with the average man's 2015 income – Boston.com took a closer look at pay inequality in the Bay State, and ways we could fix it.
According to a new study by the National Partnership for Women & Families, a nonprofit advocacy group promoting fairness in the workplace, the median annual pay for a Massachusetts woman holding a full-time, year-round job is $50,459, while median annual pay for a man who holds a full-time, year-round job is $61,611.
That means women typically make $11,152 less per year than men, which amounts to an annual wage gap of $11 billion statewide, the state-by-state analysis found.
This wage gap is even bigger for women of color.
Among Massachusetts women who hold full-time, year-round jobs, African American women are paid 61 cents, Latina women are paid 50 cents, and Asian women are paid 80 cents for every dollar paid to white, non-Hispanic men.
What are women missing out on? If the gender pay gap were eliminated, the advocacy group estimated, the average Massachusetts woman would have enough in her pocket for more than 10 months additional rent, 85 more weeks of food, or 6 months worth of utilities or mortgage payments.
For families where women are the sole breadwinners (the case for approximately 319,000 households in Massachusetts), the gender pay gap has even more dire implications, especially for single mothers.
The analysis found that mothers have a larger wage gap than women overall, earning 71 cents for every dollar paid to fathers. Meanwhile, single mothers earn just 58 cents for every dollar paid to fathers.
The gender pay gap is far worse in some other states, however.
According to the study, Louisiana's 35-cent gap was the largest, while New York's was the smallest, at 13 cents. In Washington D.C., the pay gap was just 10 cents.
Advancing gender parity isn't just a question of morals; new research shows it would bring a significant boost to the economy.
McKinsey Global Institute, the business and economics research arm of global consulting firm McKinsey, published a report this month about the economic implications of achieving gender parity, and found that every state and city could add at least 5 percent to their Gross Domestic Product by 2025 if they advanced the economic potential of women, adding up to $4.3 trillion in annual GDP for the U.S.
In Massachusetts, increasing women's labor-force participation could add over 10 percent or more to the state's GDP, adding up to $73 billion in annual revenue.
The National Partnership for Women & Families analysis was released in advance of Equal Pay Day to help promote the national Paycheck Fairness Act, which would increase pay transparency and require businesses to justify pay grade differences.
Fortunately, there are small signs of progress.
Earlier this year, the Massachusetts state Senate unanimously passed a pay equity bill prohibiting employers from seeking job candidates' salary histories and they established a definition for "comparable work" to ensure that similar jobs have more equal pay.