Jobs
MIT is now helping companies educate their workers instead of hiring consultants
It's called the Professional Certificate Program in Innovation and Technology, and you can apply till April 30.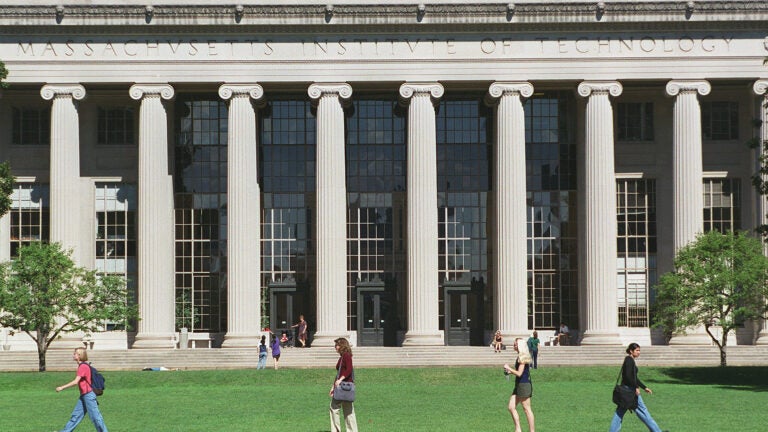 Known as one of the most innovative places in the country, it only seems logical that the Massachusetts Institute of Technology would launch a certificate program in innovation and technology this summer.
But what makes this program unique is that it's geared toward educating working professionals on how to become innovators, and helping their companies not hire third-party consultants instead.
Employees in industries ranging from technology, healthcare, education, and finance can take four courses of their choice, then bring an innovative spirit—and new certificate—back to help move their company forward.
Bhaskar Pant, MIT Professional Education's executive director, told Boston.com he thinks the program will help companies think outside-the-box without the help of external consultants.
"There's nothing wrong with hiring consultants, but when you come to a place like MIT, you're getting the collective intelligence of the school and labs," Pant said. "Companies will be getting cutting-edge research, and not from a consultant…It's better than someone coming externally. MIT provides a very invigorating ecosystem in general. When applicants come here, they can feel the buzz about them."
Professionals would also gain a boost to their resumes.
"Without any doubt, professionals could use the certificate to get an even better job," Pant said. "Instead of taking individual courses, say, on radical innovation at MIT—which would carry value by itself—instead you can say you got a certificate from the foremost school in the U.S. for innovation and technology. That carries a lot of weight to an employer. It could elevate your career and job prospects, and certainly your visibility for advancement in any way."
So, what would students learn?
Pant said all of the courses address how innovation and technology can be combined to find solutions for society's problems in healthcare, finance, or agriculture. Some of the core courses offered include Radical Innovation, Innovative Precision Product Design, and The Invention Process.
Companies from a variety of industries should be thinking about radical innovation, Pant said.
"For example, Sony used to be the king of audio and video products," Pant said. "Today, you think of 'audio,' and you might not even think of Sony; maybe Apple. So, the traditional ways of looking at competition and your industry landscape is just not the way you'll produce innovation."
The program starts in summer 2016, but students don't have to feel pressured to complete all four courses in one season; Pant said those who enroll currently have two years to earn the certificate.
The application costs $275, but Pant said most participants are financed by their employer.
"The heads of strategy, product managers, directors of labs, and people really interested in evolving strategies, whether it comes to products or corporate direction —those are the kinds of people who need to come here," Pant said. "The kinds of people charged with thinking outside the box and looking outside the traditional lines of products."
The application deadline is April 30.