Jobs
Is it easier to get hired when you already have a job?
A national survey suggests employers desire passive job seekers more than active job seekers.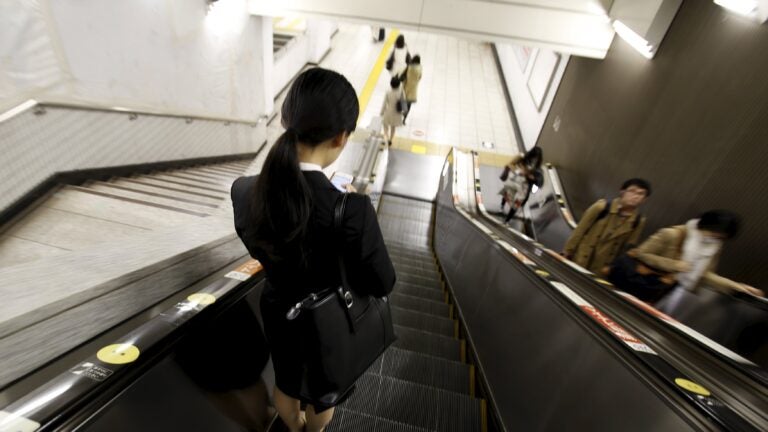 Don't wait till you're unemployed to search for a new job.
According to a recent survey of job seekers and human resources professionals, employers find "passive job seekers"—those who are employed but open to new opportunities—significantly more attractive than "active job seekers" who are unemployed and searching for work.
The research firm Future Workplace and Beyond, The Career Network surveyed 4,347 job seekers and 129 HR professionals, finding a noticeable disconnect between employers' and job seekers' perception of the best way to find employment.
For example, 71 percent of HR professionals surveyed said employee referrals are the best resource for finding candidates, yet only 7 percent of job seekers surveyed said referrals were their top resource for finding a job. Eighty percent of HR professionals surveyed said passive job seekers become the most effective employees, too.
Why do HR professionals think that? Rich Milgram, founder and CEO of Beyond, The Career Network, told Boston.com this perception all comes down to attractiveness. By nature, people often want what they can't have.
"The simple fact is that your ability to appear attractive and negotiate and appear in a confident manner depends on your current situation," Milgram said. "People for some reason have a different perception of people if they're currently being pursued or currently in an engagement, whether they're dating someone or looking for a job. Your level of negotiation comes when you have a job."
Milgram said passive job seekers can use this leverage to get a better job than an active job seeker.
"You can say, 'I'm working here making X, and it's going to take something great for me to leave,' as opposed to, 'I don't have a job. I'm not happy at my job. I need to get out of here and earn a paycheck. Do you have anything?'" Milgram said. "The mentality totally changes for employee and employer. Some employers are not always fair and are looking for the best value for them. It's got to be a win-win for both parties. That's the only way it's going to be a long-term relationship."
Dan Schawbel, partner and research director at Future Workplace, told Boston.com he hopes workers use the study's findings to become more savvy job seekers, placing a greater emphasis on networking, and making sure there are never any time resume gaps.
"In my opinion, you should always be employed," Schawbel said. "Always be doing something, whether you're volunteering or freelancing part-time. Have a job. Start a blog. Sell things on Etsy. It makes you more valuable and you're gaining experience."
Rather than submitting countless resumes, Schawbel also said job seekers should spend their time trying to get to know people at companies they'd like to work for.
"Be more connected and know someone at a company before applying," Schawbel said. "You'll have such an advantage over your peers, rather than sitting back and applying to a job board. If someone can refer you to a job, it significantly increases your chance of getting hired, and you'll have a more successful time at that career."