Jobs
The job market for recent graduates is still pretty rough
According to a new report from the Economic Policy Institute.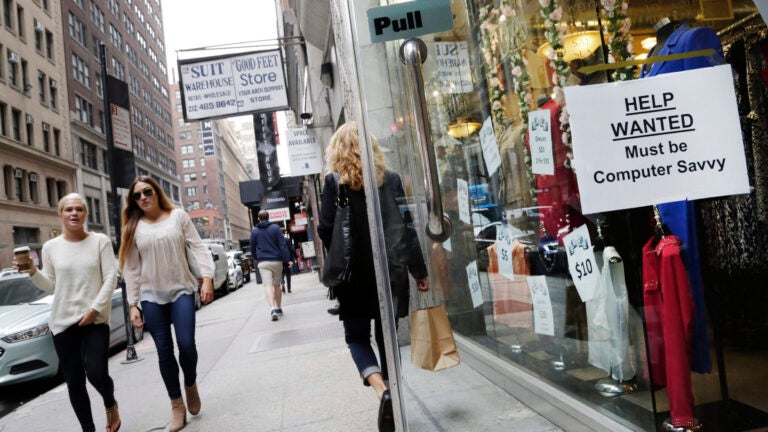 The job market might be improving for recent graduates, but not by much.
According to a recent report by the Economic Policy Institute, the labor market for recent high school and college graduates has gotten better since the recession, but young people—especially minorities—still face elevated unemployment and weak wage growth.
In the report "The Class of 2016," researchers found the unemployment rate to be 5.6 percent for young college graduates and 9.4 percent for young black college graduates, which is higher than the 9 percent unemployment rate for young white college graduates at the peak of the recession.
For young high school graduates, the unemployment rate jumps to 17.9 percent, which is also higher than before the recession. Meanwhile, the unemployment rate for young, black high school graduates is 28.4 percent.
"The labor market has clearly improved for the class of 2016," said research assistant Teresa Kroeger. "But when you look under the hood, there's continued weakness for women, people of color, and workers without a college degree."
While the unemployment rate for young graduates in 2016 might seem bleak, Kroeger said, it's a better job market for this class than those in 2014 or 2015, and mirrors stagnation trends in the greater economy. Plus, young people have always been hit hardest during and after times of recession, she added.
How has the job market improved? The institute said wages have picked up for young high school and college graduates over the past year due to a drop in inflation, but this is unlikely to lead to "durable wage growth" in the future.
In Massachusetts, underemployment rates (people unemployed or employed at less than full-time) for those under 25 have dropped. In 2014, 22 percent of people between the ages of 16 and 25 were underemployed, and in 2015, that number fell to 19 percent.
Even when controlling for factors like education and experience, the report found that female high school and college graduates still face gender gaps, and those are getting worse.
In 2016, wages for young male college graduates increased while wages for young female college graduates remained stagnant.
"Even right out of school, women are paid less than men," said Tanyell Cooke, another research assistant at the Economic Policy Institute. "By definition, they have the same experience, and yet young women are paid less. This wage gap persists and results in lower earnings throughout a woman's career."