Jobs
Boston has a new program to help young workers build credit
It was launched by The Mayor's Office of Financial Empowerment (OFE) with support from Citi Community Development.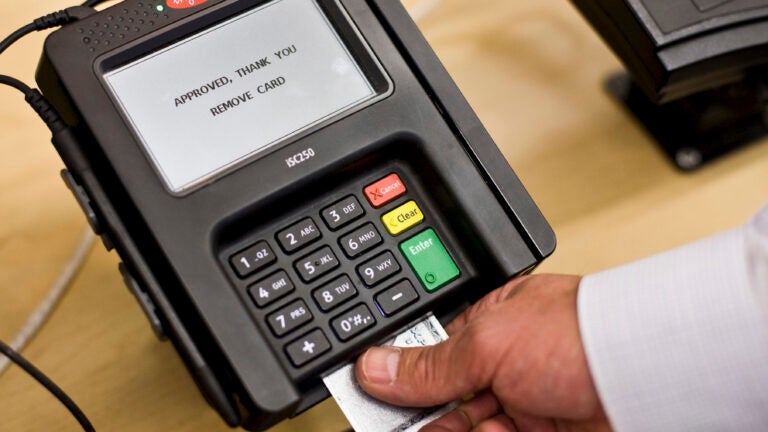 The city of Boston is offering young working adults a program designed to help them build credit.
Launched by The Mayor's Office of Financial Empowerment with support from Citi Community Development, the "City of Boston Credit Building Initiative for Young Working Adults" is a program that aims to teach young adults the importance of credit while helping them improve their credit score over the duration of a year.
Over 300 participants signed up for the initiative before it kicked off in March, according to a statement from the OFE.
The OFE said the program helps adults learn how credit works through an introductory workshop, free one-on-one financial coaching, and the opportunity to sign up for a special credit building account.
First, a bank or other major lender drops $300 dollars into the account. Then, the participant's monthly $25 payments into the account act as loan repayments that build the individual's credit score. At the end of the year, the participant is encouraged to use the balance in the account to open a new credit card.
Mayor Marty Walsh said he hopes the program sets young adults up for future financial success. Income inequality has been a big concern of his administration.
"By connecting young people with the tools of financial empowerment, we can help them along the path to future prosperity and long-term success," Walsh said in a statement.
While all young people could benefit from establishing credit, the program is especially geared toward adults who started their career in a disadvantaged position.
Bob Annibale, global director of Citi Community Development and Inclusive Finance, said data from FamilyAssetsCount.org shows that 43 percent of Bostonians age 35 and under are financially vulnerable. Another 35 percent of the approximately 18,000 young adults in Boston who are employed and un-enrolled in school live at 200 percent of the poverty line or poorer.
Northeastern University's Dukakis Center for Urban and Regional Policy will be tracking and measuring whether the credit-building program actually improves participants' credit and enhances their credit-building behaviors.