Jobs
63 people were killed on the job in Massachusetts last year
According to a recent report by the Massachusetts Coalition for Occupational Safety and Health.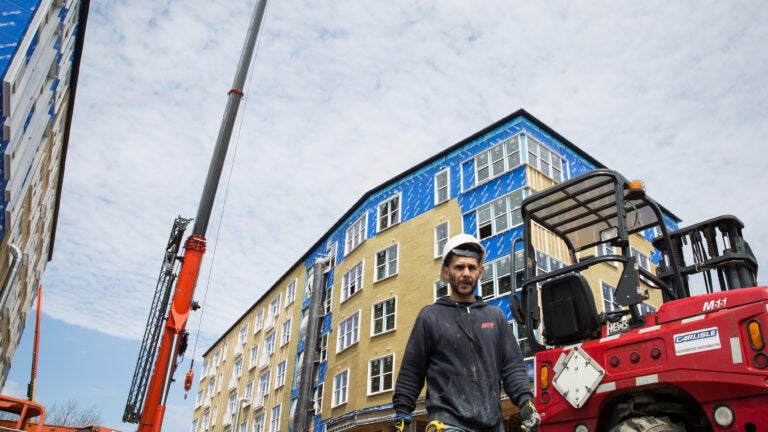 In 2015, workplace fatalities reached a five-year high in Massachusetts, according to a new report from the Massachusetts AFL-CIO and the Massachusetts Coalition for Occupational Safety and Health.
The 31-page report, which documents the loss of life at worksites across Massachusetts, found that 63 workers were killed on the job last year, and many were immigrant workers.
"What's so disheartening about this report is that unsafe jobs are, on average, taking the life of one Massachusetts worker every week," said Marcy Goldstein-Gelb, executive director of MassCOSH. "That means every week, a family is reeling from the loss of a loved one and co-workers are traumatized after witnessing a death. Given that nearly all these fatalities were preventable, we urgently need to step up enforcement to deter employers from putting workers' lives at risk."
Between 2010 and 2014, the rate of deaths per 100,000 employees ranged from 1.0 to 1.7, while in 2015, the fatality rate jumped to 1.9 per 100,000 employees.
The report found that transportation incidents were the leading cause of fatal injuries, contributing to the deaths of 23 workers, followed by falls and slips, which killed 18 workers.
A disproportionately high number of workers killed were immigrant workers, accounting for 20 percent of workers killed, or 11 of the 63.
Violence was another cause for fatalities in 2015, taking six workers lives.
The report states:
A delivery man and a taxi driver were both robbed, shot, and killed while on the job; a doctor was shot and killed by the son of a patient; a sous chef was stabbed with a 12-inch sushi knife by a co-worker; a clerk was found shot in the parking lot of a cell phone store; and a young man participating in a job-ready program was shot and killed by a rival while shoveling snow.
To keep workers safe, the organizations suggest a wide range of measures, including enacting laws that would hold employers responsible for their subcontracted and temporary workers, and expanding efforts to protect vulnerable workers by "increasing the number of multi-lingual investigators, strengthening whistleblower protections, and holding all employers responsible – including worksite hosts, staffing agencies, and subcontractors."