Jobs
Over half of all U.S. workers don't negotiate their salaries
According to a recent Glassdoor survey.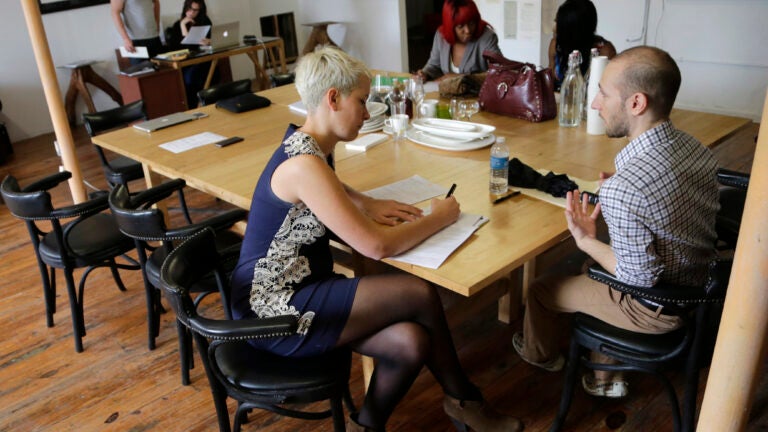 Salary negotiation might not be as common as you think.
A recent Glassdoor survey found that the majority of American employees (59 percent) did not negotiate their salary for their current job, and women and older workers were even less likely to negotiate their pay.
Glassdoor surveyed more than 2,015 American adults over 18 for the "Salary Negotiation Insights Survey," and found that three in five U.S. employees accepted their employer's pay offer without negotiation.
Women negotiated less than their male counterparts, with 68 percent of women accepting the salary they were first offered compared to 52 percent of men. Older workers were also less likely to negotiate, with 66 percent of those aged 45-54 declining to negotiate pay.
Meanwhile, a whopping 77 percent of women between the ages of 45-54 reported accepting the salary they were first offered without negotiating.
The survey also found that negotiation often doesn't work, but men might have better odds of succeeding in securing better pay.
While only one in 10 U.S. employees reported negotiating their salary and getting more money in their current or most recent job, men were more than three times more successful than women in negotiating greater pay.
Among U.S. employees, 15 percent of men reported their salary negotiations for their current or most recent job resulted in more money, compared to just 4 percent of women.
This report may be depressing, but it shouldn't be too shocking.
After all, the gender pay gap is an ongoing discussion in the media, with women in the U.S. earning, on average, 76 cents for every dollar men earn.
This gap grows larger for older workers.
While the "adjusted" gender pay gap in the U.S. is 5.4 percent, the gender pay gap for younger workers (18-24) is 2.2 percent compared to 10.5 percent for workers over age 55.
Dawn Lyon, vice president of corporate affairs and chief equal pay advocate at Glassdoor, said she was surprised that the majority of candidates did not negotiate their initial offers, and suggested salary transparency as a means of encouraging pay equity.
"We have confirmed the negotiation gap exists between men and women and this is something employees, managers and employers should pay attention to in hiring and compensation reviews," Lyon said in a statement. "Greater salary transparency can illuminate pay gaps that exist at companies and empower people and employers to close them."
Here are some tips for women looking to negotiate their salary, gathered at a free salary negotiation workshop sponsored by The American Association of University Women and the city of Boston.