Jobs
The Massachusetts towns where teachers had the highest salaries in 2015
Boston Business Journal analyzed 2015 payroll data for public school teachers.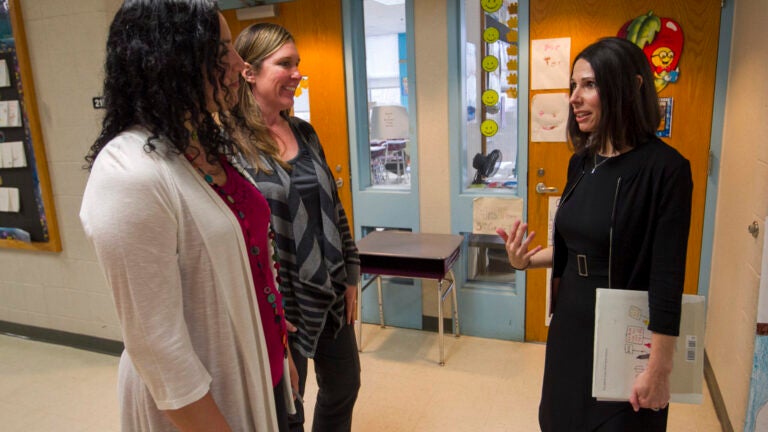 Who said public school teachers can't make decent salaries?
According to the Boston Business Journal, public school teachers earned an average of $74,737 in Massachusetts last year, with 14 school districts posting an average annual salary of more than $90,000.
BBJ analyzed 2015 payroll data for public school teachers in the Commonwealth and found that the state's average teacher salary increased roughly 11 percent between 2009 and 2015, a bump that reflected payroll trends for the Massachusetts economy as a whole.
Of the 317 school districts analyzed, teachers were paid best in Concord-Carlisle and Sherborn, where teachers recorded an average pay of over $100,000.
Other districts like Dover, Dover-Sherborn, and Concord posted average salaries of over $94,000 per teaching position. The BBJ only looked at salary data and did not factor in other benefits such as pensions and summers off.
Not all districts pay the same, however.
In Florida, Massachusetts, for example, the average teacher's salary was $40,903 in 2015, while the New Salem-Wendell district in central Massachusetts averaged $45,204 per teacher.
How did Boston fare? Well, it just missed the state's top 20 list. Read the full BBJ story here to see the average Boston teacher's salary and a list of the 20 best-paying districts.