Jobs
Once again, nurses are the most trusted workers in the country
An annual Gallup poll asks Americans to rate how honest and ethical they perceive common professions to be.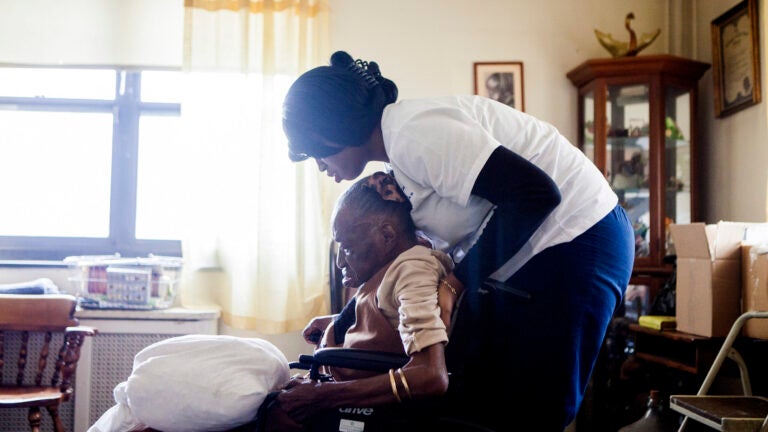 If you feel safe in the hands of a nurse, you're probably not alone.
In an annual Gallup poll that asks Americans to rate how honest and ethical they perceive common professions to be, nurses almost always come out on top, and 2015 was no exception.
The telephone survey of about 805 adults found that the top three most-trusted professions were all related to medicine, with nurses taking the No. 1 spot, followed by pharmacists and medical doctors, respectively.
According to the survey, 85 percent of respondents rated nurses as having "very high" honesty and ethical standards, while 68 percent said the same for medical doctors and 67 percent for pharmacists.
The ratings for all three most-trusted professions were slightly up from 2014, which seems significant in the wake of the devastating Ebola outbreak that swept through West Africa in 2014 and infected some members of the medical community.
These rankings rarely change, however.
Nurses have been perceived as the most trusted professionals for the past 14 years, with the exception of 2001 when it was firefighters — most likely a response to the September 11 attacks.
At the other end of the spectrum, lobbyists, members of Congress, telemarketers, and cars salesmen were the least-trusted professionals in the country, with only 7 percent of Americans believing lobbyists had high standards, and just 8 percent saying the same for Congress members, telemarketers, and cars salesmen.
Why do people trust nurses so much?
As John Paris, a bioethicist at Boston College, pointed out to Boston.com, nurses are often the only continuous face patients see when they go to the hospital. Attending physicians and residents in training often do rotations, he said, so every time your family arrives, they're talking to a new doctor. Nurses, on the other hand, are almost always there, so they develop close relationships with patients.
Consultants from neurology and cardiology may pop in and give a patient their two cents, but "the nurse is the only one with any continuity," Paris said.