Jobs
Many healthcare roles ranked among the most meaningful jobs in 2016
With it's huge healthcare industry, Massachusetts should be a good place to find meaning at work.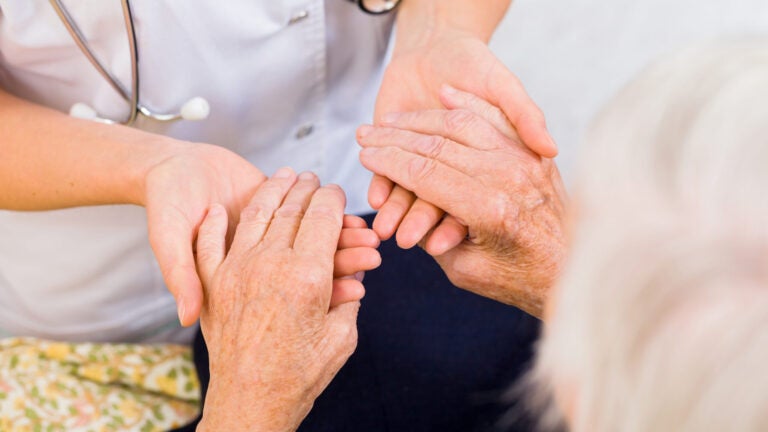 If you want to find meaning in your job, you might want to consider a career in healthcare — and stop focusing so much on salary.
In PayScale's annual list of most and least meaningful jobs, the salary information company ranked positions based on whether workers think their job makes the world a better place. Jobs that made the top 10 in 2016 include nursing home director, clinical supervisor, hospice nurse, clinical psychologist, and assistant director of nursing.
Nursing home director came in at No. 1, with these professionals earning about $82,500 per year. Ninety-eight percent said their work makes the world a better place.
Pastor and volunteer coordinator came in at No. 2 and No. 3, respectively, followed by clinical supervisors and hospice nurses.
The connection between salary and meaning at work is complicated.
Forbes writes:
The average salary among the 10 most meaningful occupations this year is $56,610, just $12,550 more than the average salary among the least meaningful occupations, $44,060. And while the lowest-paying occupations all appear on the least meaningful list, so does the highest paying role.
The lowest ranking job on the list was assistant manager at a fast food restaurant, with just 18 percent saying their job makes the world a better place. These workers earned an average of $25,200 in annual wages.
But account directors, for example, earn an average $100,000 per year, giving them the highest salary out of any occupation measured, yet just 19 percent of respondents said they thought their job makes the world a better place.