Jobs
How a grad-school dropout became a top wedding photographer in Boston
Kate McElwee has photographed hundreds of weddings in New England.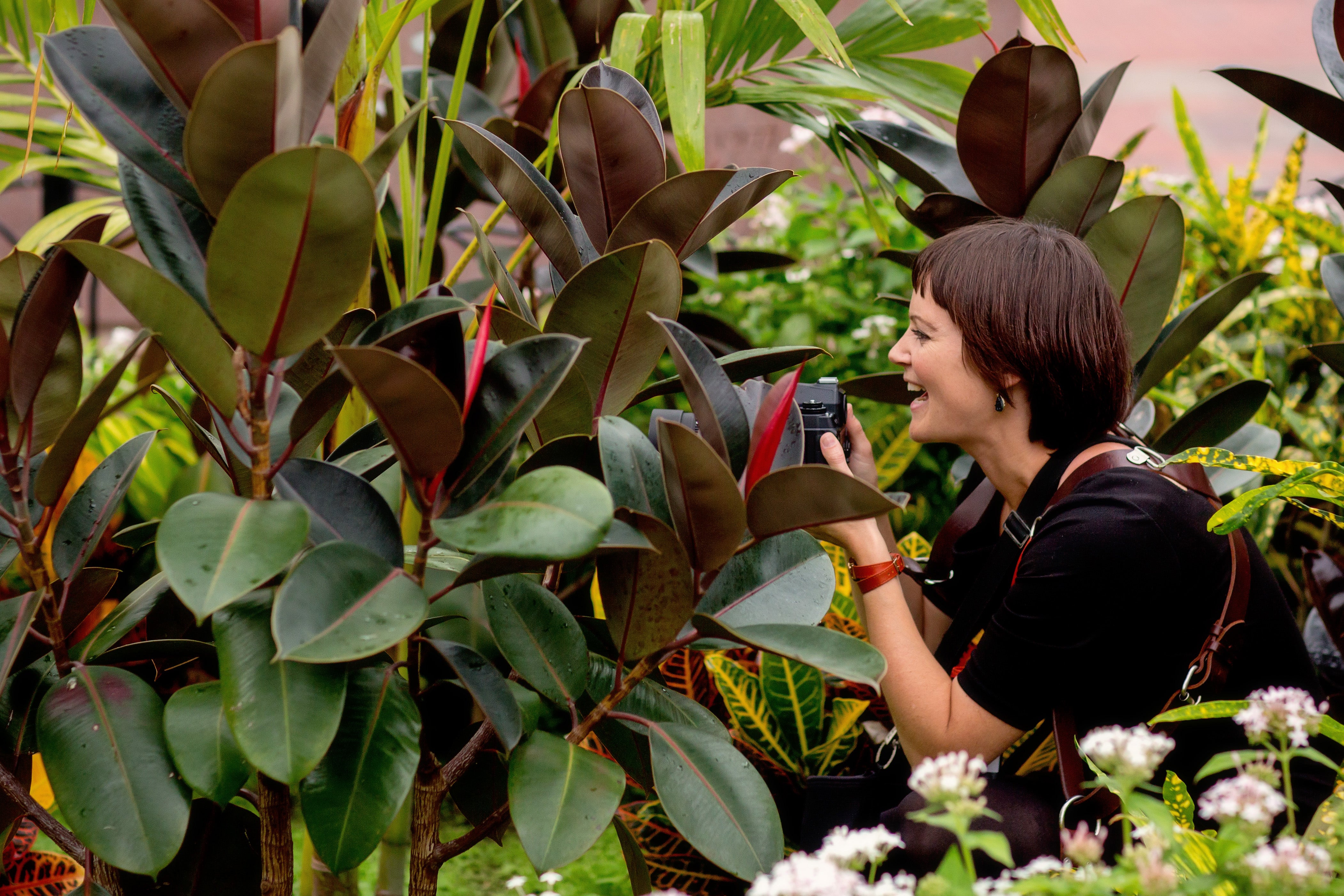 Kate McElwee smiles a lot, and would never dream of Photoshopping out her wrinkles. "They are evidence of a life well-lived," McElwee's website states.
The 37-year-old native of Dorset, England said she tries to inject this joyful attitude into all of her work, which is perhaps why she has earned the title of "best wedding photographer in Boston" from Boston Magazine, in addition to racking up accolades from Fearless Photographers, The Wedding Photojournalist Association, Wedzilla, and the International Society of Professional Wedding Photographers.
"I think I really try to convey the emotions of the day," McElwee said. "A lot of couples say they find my work very natural and captured what was happening. It's also very bright and colorful, not trendy and vintage. A lot of trends come and go, but there's a sort of energy and joy in my photos…a lot of emotions in general."
Plenty of photographers or hobbyists might dream of one day being a full-time wedding photographer, but few will find the success McElwee has. Boston.com spoke with her recently to find out what sets McElwee apart from competitors.
Not an option
Growing up, McElwee never considered photography a viable career path.
"Both of my parents are teachers and I was always strong academically," McElwee said. "So I think maybe I thought I'd teach or do research, something education-related. But I did have a time when I thought I'd be a crime scene photographer."
McElwee laughed. "I also considered being a photojournalist at 15, but at the time I had never even had a camera."
She studied sociolinguistics in college, and was entering a PhD program when she realized grad school might not be for her. "I struck out," McElwee said. "I just didn't want to do it."
Soon after dropping out of the program, her husband suggested she take a photography class. She'd always been interested in taking photos, and now she had the time to try it. After taking classes in Seattle, she became the assistant to a wedding photographer who let McElwee shoot her own weddings after just a few months.
This hands-on experience helped McElwee hone her craft — and discover that she was really good at it. After she and her husband moved back to the East Coast, McElwee launched her own business. She's now been a full-time wedding photographer for eight years, and estimates that she's shot over 300 weddings.
A secretly 'unglamorous' job
Despite what her friends might think, McElwee said being a wedding photographer is pretty unglamorous.
"It's a lot of desk work," McElwee said.
A typical day includes responding to emails from potential or current clients, editing wedding photos, designing wedding albums, and sending images to vendors like wedding coordinators or venues for promotional purposes.
Sometimes McElwee will have client meetings in the evenings, but her day-to-day work life can be a bit isolating, she said.
Her favorite part of the job (other than actually shooting weddings) is culling wedding photos — choosing which photos to include in the final set she sends to the bride and groom two to three weeks after the wedding takes place.
In her spare time, McElwee enjoys traveling, eating good food, and sailing. She also volunteers with PAWS New England, taking pictures of dogs to help them find good homes.
"I love hearing reactions from my couples after I send a slideshow of my favorite 100 images," McElwee said. "Getting their email responses after I send it is so great; hearing how happy they are, hearing they cried…nothing beats that."
The actual wedding day, while exciting, can be pretty hectic, McElwee said.
To prepare, McElwee loads her car up with four cameras, eight charged batteries, lighting equipment, coffee and food. (People forget that the wedding photographer has to eat, she jokes).
Then, she makes sure she has fresh memory cards and touches base with the bride and groom via text message to get their room numbers, if they're staying in a hotel, and a timeline for the wedding.
"Wedding days can be really stressful," McElwee said. "Quite often, things run late, like 90 percent of all weddings. Trying to keep everyone calm and reassure them that everything is going to be great is probably the hardest part of being a wedding photographer, but it's not something I dislike. I quite like making people feel alright."
A photojournalistic approach
Unlike many wedding photographers, McElwee is not into shooting posed pictures.
Instead, she tries to capture relationships and moments between people, which she describes as a "photojournalistic" approach.
"I photograph documentary-style," McElwee said. "I shoot portraits, but I'm very much focused on everything else that happens that day — all the natural moments. I look out for when people get emotional and try and capture the relationships without putting in my ideas of what a wedding should look like."
This means McElwee has to stay hyper-alert at weddings, watching out for moments where the bride laughs her head off, shares a glance with her father as they walk down the aisle, or even spills wine on her dress.
In addition to her realistic approach to wedding photography, McElwee said being a good communicator has helped drive her success.
"I'm actually a huge introvert," McElwee confessed. "I'm an outgoing introvert. But I can make new relationships easily and not be daunted by being in a huge group of people. You need to have some confidence, but mostly being a friendly, nice person is huge. People want to work with a nice person for their wedding."