Jobs
In 7 years, men in Massachusetts took thousands more tech jobs than women
According to an annual report by the Massachusetts Technology Leadership Council.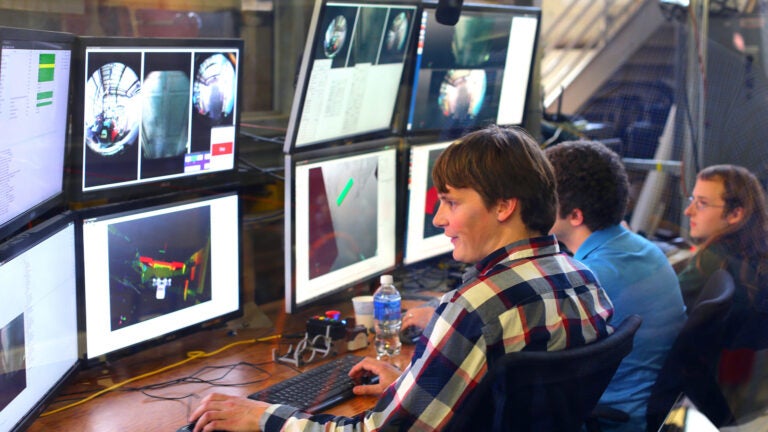 Technology is one of the biggest and highest-paying fields in Massachusetts, yet men are far more likely to get a job in the sector than women.
An annual report by the trade group Massachusetts Technology Leadership Council found that the number of women working in tech in the Bay State has risen slowly in recent years, despite the sector adding thousands of jobs.
According to the MassTLC report, from 2007 to 2014, the number of women employed in tech jobs in the state grew by less than 4,000 while the industry added more than 17,000 jobs overall.
The Boston Globe points out that this number becomes even more bleak when you look at the boardrooms of tech companies, with MassTLC finding that the representation of women on tech company boards only increased from 10 percent to 12 percent during the period studied.
This lack of gender diversity in technology is shocking, especially since the tech sector has grown faster in Massachusetts than almost any other state, and having women in leadership roles has been tied to increased returns on invested capital and other business successes.
Jobs that require mathematics and computer skills also typically pay very well.
According to MassTLC, the average salary of a tech worker is nearly $128,000 a year, well above the state's median household income of $67,846.
MassTLC chief executive Tom Hopcroft told the Globe more women and minorities should have an opportunity to get those lucrative jobs, and pointed out that if women continue being underrepresented in tech, it could hurt the state's innovation efforts.
"It's hard to go up against states that are dramatically bigger and have larger markets. They don't have to grow as fast to take advantage of the same opportunities," Hopcroft said. "If we want to dominate economically and capture the next technology wave and lead that, we really need to be firing on all cylinders and have all of the talent at the table."
Read the full MassTLC report here.
Correction: A previous version of this story and its headline stated that the number of women working in the Massachusetts tech industry had only increased by 364 workers between 2007 and 2014. While that number is reflected in data sets from the U.S. Census Bureau, the margin of error around absolute employment numbers is too high for them to be trustworthy. A better guide is the rolling average method used in the MassTLC report, which indicates nearly 4,000 more women worked in the Massachusetts tech industry in 2014 than in 2007.