Jobs
There are 17 open jobs for every new tech college graduate in Massachusetts
According to the Massachusetts Technology Leadership Council's third annual "State of the Technology Economy" report.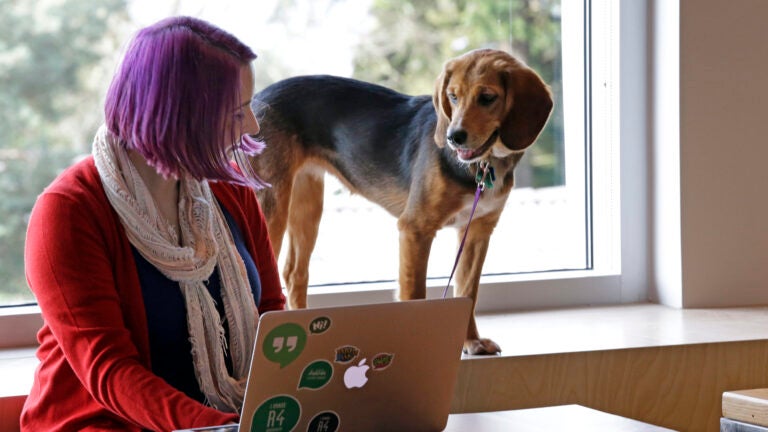 Recent college graduates who majored in computer science or mathematics shouldn't have much difficulty finding a job in Massachusetts, as a report by the Massachusetts Technology Leadership Council highlights just how in-demand skilled tech workers are in one of the state's leading industries.
According to the annual "State of the Technology Economy" report, the state's technology and computer science fields have 17 jobs openings for each recent in-state graduate with a computing and mathematics degree.
These job openings range widely, from positions in security, marketing, and life sciences, to jobs in robotics, artificial intelligence, and cloud computing.
To put the scope of tech in Massachusetts in perspective: MassTLC, a trade group that counts 500 tech companies among its members, said the high tech industry is directly or indirectly responsible for 35 percent of jobs in the state, 46 percent of the state's total payroll, and 31 percent of the gross state product.
And tech continues to grow at a rapid pace. It's one of the fastest-growing sectors in the state, just behind healthcare and professional services, according to the MassTLC report, and Massachusetts ranked No. 4 in the country for the number of tech jobs and tech firms added in 2015.
That growth could be threatened by the short supply of qualified job candidates.
"We have the best, but we simply don't have enough of it," the report states. "Our inability to fill these jobs will have dramatic consequences for economic output, opportunity for Massachusetts residents, and our ability to capitalize on the region's leadership position in the next technological wave of innovation."
In 2010, MassTLC launched a "2020 Challenge," dedicated to creating and filling 100,000 net new high tech jobs in Massachusetts by 2020.
The Boston Globe points out this was an aggressive target, and the state is not keeping pace. Between 2010 and the end of 2013, Massachusetts tech companies created about 17,600 jobs, short of MassTLC's goal of 25,800 for that period.
"In the first five years of the 2020 Challenge, we've learned that creating jobs is not the constraint; filling them is," the report states.
Last year, for example, there were more than 123,000 tech job postings in Massachusetts, reports Burning Glass, a labor market analyst.
One way to fill the gap could involve getting more women and minorities in tech.
MassTLC's report found that the number of women working in tech in the Bay State has risen slowly in recent years, despite the sector adding thousands of jobs. From 2007 to 2014, the report says the number of women employed in tech jobs in the state grew by less than 4,000 while the industry added more than 17,000 jobs overall.
MassTLC chief executive Tom Hopcroft told the Globe more women and minorities should have an opportunity to get those lucrative jobs, and added that if women continue being underrepresented in tech, it could hurt the state's innovation efforts.
"It's hard to go up against states that are dramatically bigger and have larger markets. They don't have to grow as fast to take advantage of the same opportunities," Hopcroft said. "If we want to dominate economically and capture the next technology wave and lead that, we really need to be firing on all cylinders and have all of the talent at the table."
The council wrote in its report:
"Business leaders and policy makers must focus attention on bringing innovative strategies that move the needle on providing opportunities for women and minorities to scale in Massachusetts. This is an area where we are well positioned to again lead the nation."
Read the full MassTLC report here.