Jobs
A major tech employer's lease in Lowell is bigger than expected
Kronos Incorporated, which provides companies with workforce management solutions in the cloud, was based in Chelmsford.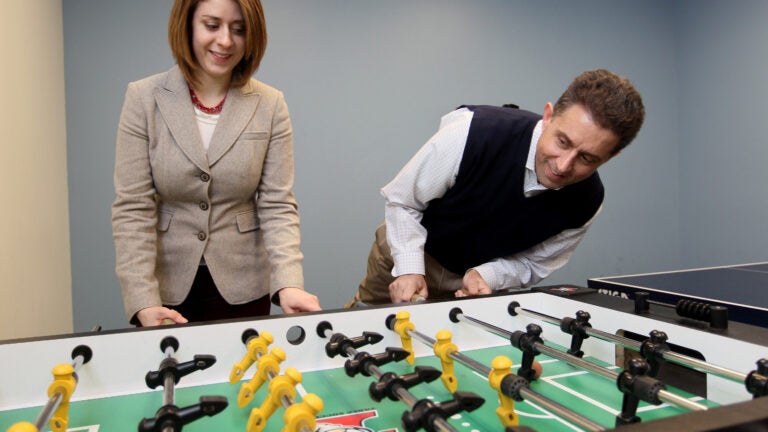 Kronos Incorporated, one of the state's largest tech employers and one of The Boston Globe's "Top Places to Work 2015," has signed a 12-year lease for new office headquarters at CrossPoint in Lowell.
The software company, which provides cloud-based workforce management platforms, is moving from Chelmsford to a 435,000-square-foot office in Lowell, about 10 percent larger than the estimate the company provided when it first outlined plans for the move in February.
Aron Ain, the CEO of Kronos, said in a public statement earlier this year that the move to Lowell was necessary for company growth and greater connectivity among workers.
CrossPoint is an office park comprised of three towers, located at the intersection of I-495 and Route 3 in Lowell. The facility will offer a 24-hour fitness center and game room, on-site daycare facility, full-service café and bistro, conference center complete with a 500-person auditorium, and a brand new Tavern in the Square restaurant, bar and patio scheduled to open this June.
The move will make Kronos one of the largest employers in Lowell with over 1,200 employees.
CrossPoint's ownership team and Kronos plan to invest more than $40 million toward the design and build-out of a completely modernized facility, which will begin in June.