Jobs
Massachusetts retirees have the largest 'income gap' in the U.S.
According to a new Bankrate report.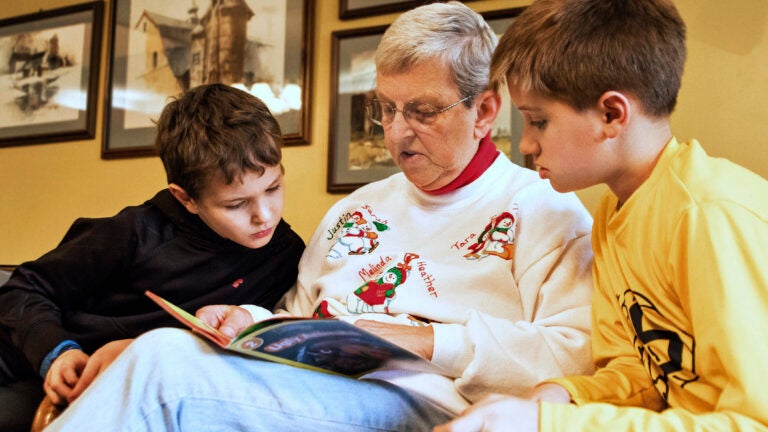 It isn't news that many Americans haven't saved enough for retirement, but new data suggests that senior citizens in Massachusetts may be the most unprepared workers in the country.
According to a new report by Bankrate, financial experts recommend that retirees need to replace 70 percent of the income that they earned during their working years to live comfortably once they stop working.
In Massachusetts, however, the financial information publisher found that residents who are 65 and older have a median annual income that's just 48 percent of the median annual income earned by people aged 45 to 64 — the largest "income gap" in the U.S.
What goes into a retiree's "income" can vary widely and often depends on which state he or she lives in. Some seniors live off savings, while states like Alaska have a public pension system that pays an annual 10 percent bonus to retired state employees who stay in-state after they retire.
Massachusetts shouldn't feel too bad, though.
Bankrate found that senior citizens in 47 states weren't replacing enough of their pre-retirement incomes, with the median income for those 65 and older just 60 percent of the median income among 45 to 64 year-olds.
To compile the ranking, Bankrate.com examined the U.S. Census Bureau's 2014 American Community Survey (the most recent edition) and divided the median annual household income for those who are 65 and older by the median annual household income for those between 45 and 64 years old in every state and Washington, D.C.
The Northeast has it worst; the 15 states with the largest retirement income gaps are all located in the northern half of the country.
"These numbers help illustrate how underprepared many Americans are for retirement," said Greg McBride, Bankrate.com's chief financial analyst. "It's especially important for millennials to save aggressively because they face the biggest retirement savings burden of any generation in American history."
Bankrate's report found that only seniors in Hawaii, Alaska, and South Carolina met the recommended threshold.
Bankrate's report could help explain why so many Americans are working past 65.
As a 2015 Federal Reserve Study points out, despite the baby-boom generation reaching retirement age, 27 percent of Americans plan to continue working "for as long as possible," with many older workers citing a need to prepare for retirement more adequately.