Jobs
How reacHIRE helps Boston women re-enter the workforce at top companies
reacHIRE was founded by Addie Swartz in 2013.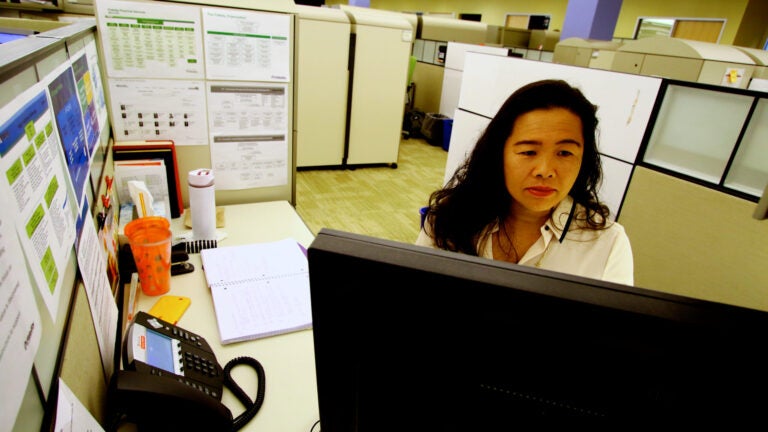 Whether they were raising children, caring for a parent, or pursuing personal interests, women who take time off from their successful careers often have trouble reentering the workforce when the time is right.
That is the problem that local company reacHIRE aims to solve. Founded by serial entrepreneur Addie Swartz in 2013, reacHIRE helps women successfully transition back into work after a voluntary career break.
"I started [reacHIRE] because I felt there was a huge amount of untapped talent sitting on the sidelines," Swartz told Boston.com. "Really, if it could be re-calibrated and put back in to the workforce, I knew it would be a big benefit to corporations and to the women themselves."
For just under $2,000, reacHIRE's five-week career development program helps women brush up on their business, professional, and technical skills with coaching from tech companies like Google and Microsoft before pairing them with prominent area companies for paid projects.
These real assignments often lead to women getting hired for long-term projects or permanent positions at companies like Akamai, Boston Scientific, and Fidelity Investments, Swartz said. Akamai, a Cambridge-based content delivery network, has been ranked as one of the top places to work by The Boston Globe.
This probably helps explain why reacHIRE doesn't work with just anyone.
Swartz said women who apply to the program are vetted through an extensive phone and in-person interview. Most of the women accepted have bachelor's degrees and have held middle management jobs. Many also have advanced degrees.
"We're looking for women who have had some demonstrative task success in their career before they took time off," Swartz said. While there's no target age group, she added that reacHIRE is not for millennials.
The program does, however, cater to professionals in a wide range of industries: reacHIRE has helped women reconnect with careers in finance, human resources, marketing, engineering, and software development, Swartz said.
Though the program is currently only operating in Boston and Raleigh, North Carolina, Swartz said she hopes to expand reacHIRE to other communities.
"What's really exciting is that companies need great talent and it's really hard to find great people. We're a real benefit for the corporation," Swartz said. "We make it really easy so the women are ready to go and we work very closely with corporations to know what needs they have."