Jobs
98 percent of last year's highest-paid execs in Massachusetts were men
According to the Boston Business Journal.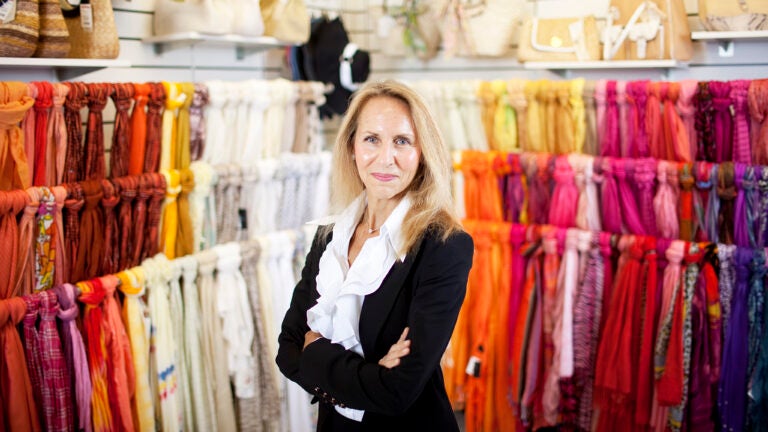 It's no surprise that there aren't enough women in America's boardrooms, but new research shows that female executives in Massachusetts also often make less than their male counterparts.
In a recent report of the 100 highest-paid executives at Massachusetts public companies by the Boston Business Journal, only two women made the list for 2015 — and one of them recently stepped down from her role as CEO.
Though TJX Cos. Inc. executive chairwoman Carol Meyrowitz earned $18 million in 2015, making her No. 4 best-paid executive at a Massachusetts-based, publicly traded company, Meyrowitz stepped down from her role as CEO in January.
The only other women that made the list was Radius Health chief medical officer Lorraine Fitzpatrick. She earned $6.1 million in 2015, placing her at No. 62 on the BBJ's list.
Meanwhile, Endurance International Group's Hari Ravichandran, Vertex Pharmaceuticals's Jeffrey Leiden, and Ernie Herrman of TJX Cos. took the top three spots on the ranking, which factored in salary, cash bonuses, equity awards and other types of compensation awarded in the most recent fiscal year.
Ravichandran pulled in a whopping $35.99 million in 2015.
Why are there so few high-paid female executives in the Bay State? The number of women leading Massachusetts's companies has been slow to move, as a 2015 report from the Boston Club shows that just 12 percent of all executive officers in the largest 100 Massachusetts public companies were women.
The BBJ also points out that the most prevalent industries found in Massachusetts are often male-dominated fields like high technology where women are still struggling to break in.
Another recent ranking by venture capital and private equity database firm Massinvestor Inc. took a broader look at some of Massachusetts's wealthiest by ranking the state's 50 richest residents.
On this list, five women made the cut. Fidelity Investments's CEO Abigail P. Johnson came in at No. 2 with a net worth of $15.2 billion, while Fidelity heiress Elizabeth L. Johnson came in at No. 10 with an inheritance fortune of $2.5 billion.
Massinvestor's numbers are not a precise measure of each person's net worth, but a "minimum," according to The Boston Globe. Its researchers compiled the data about Massachusetts residents from regulatory disclosures, news reports, and other public sources.
Other women that made Massinvestor's ranking include Teresa Heinz, wife of Secretary of State John Kerry, and Shari E. Redstone, a media executive who owns 20 percent of National Amusements.
Men dominated the top 50 ranking, however, with casino mogul and Dorchester native Sheldon G. Adelson taking the No. 1 spot with a net worth of $26.4 billion.
Find the full BBJ ranking of the highest-paid execs in Massachusetts here.