Jobs
If you feel your work is meaningless, a bad boss is often to blame, researchers say
A new study out of MIT shows that management can make you less likely to find fulfillment at work.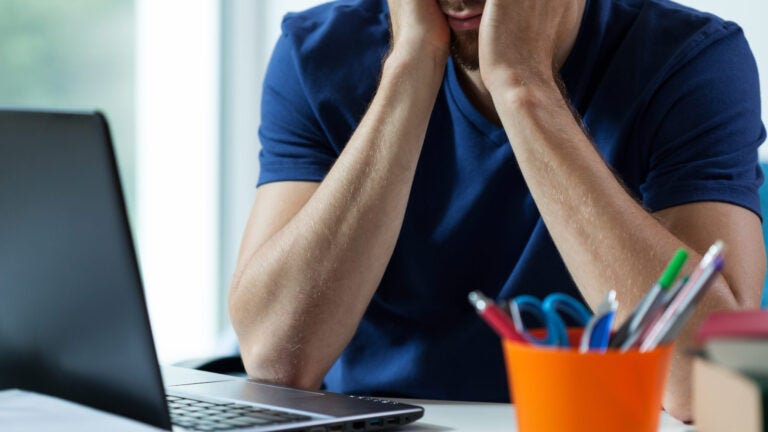 If you feel like every second spent at work is pointless, your boss might be to blame.
According to a new study out of business journal MIT Sloan Management Review, poor management is the top destroyer of meaningfulness in the workplace.
In the study, researchers found that meaningfulness is something all workers crave, but those who have found it cite intensely personal reasons; having good leadership had virtually nothing to do with it. Bad managers, on the other hand, were able to make workers feel their jobs were utterly pointless.
"The things that appeared to create a sense of meaningfulness were very different from the ones that decreased that sense," study coauthor Katie Bailey, an employee engagement expert at the University of Sussex in the UK, told The Boston Globe.
Bailey and coauthor Adrian Madden interviewed 135 people working in 10 very different occupations (nurses, soldiers, artists, stonemasons, etc.) and asked them to tell stories about incidents or times when they found their work to be meaningful and, conversely, times when they asked themselves, "What's the point of doing this job?"
They expected to find that meaningfulness would arise in direct response to situations within the work environment, but instead found that employees cited extremely individual, personal moments that made them find meaning at work.
For example, some employees said they found meaning by reflecting on their work and its wider contribution to society in ways that mattered to them as individuals, while others spoke of their work as meaningful in relation to memories or thoughts of family members like parents or children. (One garbageman described finding meaning by imagining his grandchildren having a cleaner environment to grow up in.)
Another theme that emerged in the study was that meaning was often found in "moments," rather than sustained periods of time, suggesting that finding meaning is far more complex than simply having job satisfaction, the Globe points out. A lawyer might hate his or her long hours but love having a breakthrough with a client.
But perhaps the most surprising finding for the researchers was how little good leaders affected meaningfulness.
Virtually none of the workers' meaningful experiences were clearly associated with actions of bosses or managers, yet when workers were asked to talk about what eroded meaningfulness in work, they often described negative experiences with bosses.
Some of the top ways bosses eroded meaningfulness? Isolating workers, giving out pointless assignments, and treating employees unfairly.