Jobs
Many Americans are still hesitant to use their parental leave, especially men
According to Deloitte's Parental Leave pulse survey.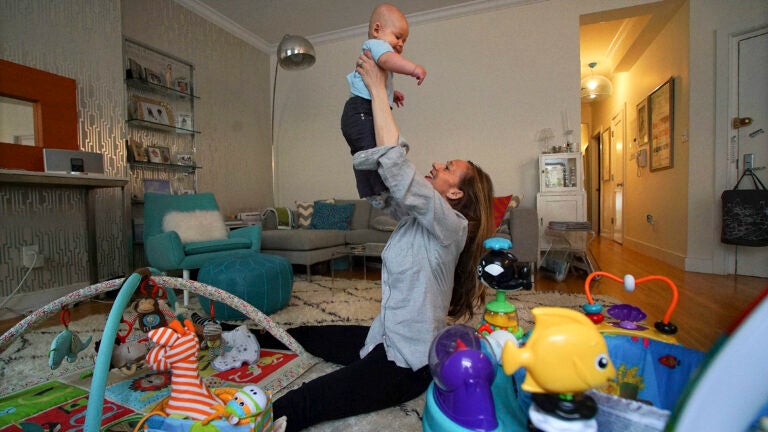 A new survey of American workers suggests that many employees are still hesitant to take advantage of parental leave benefits, even as high-profile companies continue to offer more generous paid leave policies.
Consulting firm Deloitte used an online poll to survey 1,000 employed adults across America with access to employer benefits, asking men and women to respond to questions about how they and their co-workers perceive parental leave.
Over half of all employees surveyed (57 percent of men and 51 percent of women) thought if they took parental leave, it would be perceived as a lack of commitment to the job, and a similar portion of respondents said their colleagues would judge a man more than a woman for taking the same amount of parental leave.
"Benefits are great, but work environment matters just as much," Mike Preston, Deloitte's chief talent officer, said in a statement. "Businesses need to cultivate a culture where people feel comfortable doing what it takes to be their best selves and honor their priorities – at work and at home."
Even if they're reluctant to use it themselves, 88 percent of respondents said they'd prefer to a "broader" paid leave police. And 64 percent of those surveyed said companies should offer men and women the same amount of time off.
Perhaps that would help to correct the perceived gender imbalance around who is judged for actually using parental leave. More than half of respondents felt their colleagues would judge a man more harshly than a woman for taking time off.
Other noteworthy findings of Deloitte's survey include the fact that over one-third of respondents felt taking parental leave would jeopardize their job, and 41 percent said it would result in the loss of project opportunities.
Though this survey took place from May 16–20, 2016, earlier research has shown similar findings.
In 2015, a study published in the American Sociological Review found that even though most men and women ages 18 to 32 have egalitarian attitudes about gender roles — across education and income levels — these ideals come up against a hard reality when men actually have kids, with many fathers saying they'd be stigmatized for cutting back at work.
"I can safely say that fathers' aspirations to be more involved in caregiving have increased in recent years, but their actions are not quite aligned with their aspirations yet,'' Brad Harrington, executive director of the Boston College Center for Work & Family, told Boston.com last year.