Jobs
No quick solutions were found at a city meeting on Boston's workforce development
A panel of local experts gathered this week to discuss income inequality and wage disparity among local workers.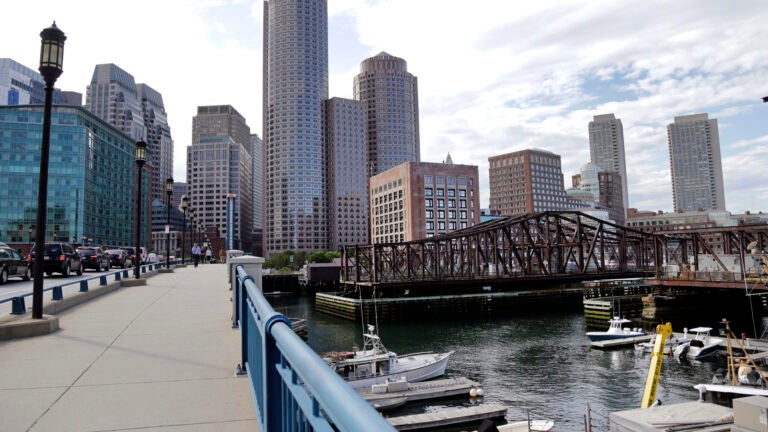 A labor market report released by Mayor Marty Walsh's Office of Workforce Development and the Boston Redevelopment Authority in March highlighted a troubling trend of income inequality among local workers.
Among other findings, the report highlighted the disproportionately high unemployment rate among black and Hispanic populations and a concentration of residents with a high school degree or less in areas like East Boston, Roxbury, Dorchester, and Mattapan. In other words, despite the city's ongoing economic recovery, many residents are being left behind.
This week, a panel of local experts from the city of Boston, United Way, Boston Medical Center, and the BRA gathered to discuss trends found in the report and brainstorm ways of addressing the need for education and job training resources for residents.
While the panel offered various suggestions for workforce development — including financial empowerment centers and General Electric's investment in Boston Public Schools — the experts said there would be "no quick solutions."
John Barros, the city's chief of economic development and one of the panel members, described the issue as a story of "two Bostons."
One Boston, dominated by highly educated who live outside Suffolk County and commute in, sees falling unemployment rates and booming healthcare and technology sectors, while the other Boston features a multitude of city residents unable to access the same economic and educational advancement.
"Jobs available for those with bachelor's degrees are going up," Barros said to a room full of guests at the nonprofit consultancy Root Cause, adding that the demand for high-paying jobs in professional and technical services has sky-rocketed in recent years. But many of these careers require at least some post-secondary or vocational certification. "We don't see much diversity in that pipeline," Barros said.
Instead, the report showed that another growing sector — accommodation and food services — is disproportionately filled by black and Hispanic workers with low levels of education.
In this field, jobs tend to be low-paying with few benefits, and marked by unpredictable work schedules and few established paths for advancement. While full-time employees earn a median income of just $30,000, over 40 percent of Boston's food service workers are part-time.
To this end, the panel explored ideas for how the city can connect disadvantaged groups with opportunities to continue their education and build in-demand skills that will lead to higher earnings.
Michael Durkin, the president of United Way of Massachusetts Bay and Merrimack Valley, an organization that helps orchestrate collaborations, funding, and professional development support to nonprofits, suggested the city open "one-stop shops" where families gain financial literacy, learning how to open savings and checking accounts, and plan for life events like buying a house or sending their kids to college.
Meanwhile, John Hickey, director of employee and labor relations for the Boston Medical Center, advocated for funds like the "1199SEIU Training & Upgrading Fund," a collaboration between healthcare employers and workers that provides career and educational advising, adult education, skills enhancement programs, tuition reimbursement and professional development opportunities to thousands of healthcare workers throughout the state.
Despite the various ideas brought forth at the meeting, it was clear that Boston has a long way to go to overcome the systematic causes of inequality.
As the meeting came to a close, the panelists urged the audience, which included many representatives from local nonprofits, to work with Boston employers to figure out what kinds of job skills workers will need over the next few years.
"Bring employers close and create what they need, regardless of population," Hickey said.