Jobs
Those new billboards on I-93 are counting stolen wages
The digital billboards funded by Community Labor United will keep a minute-by-minute tally of wage theft in Massachusetts.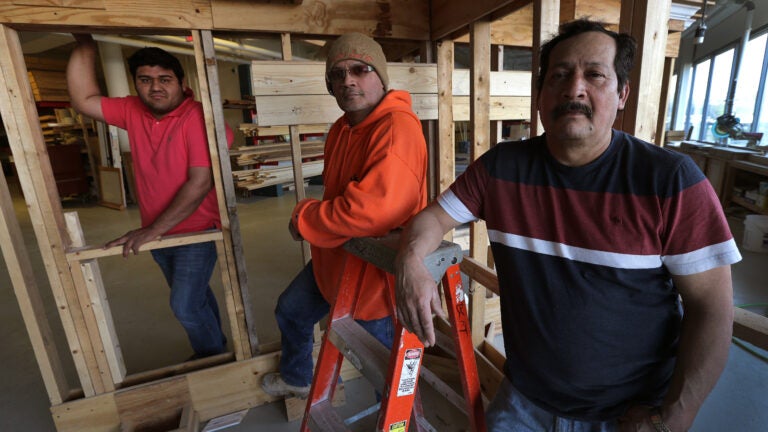 Many drivers will soon have a daily reminder that wage theft — the illegal practice of not paying workers for all of their work — is a rampant issue in Massachusetts, especially for construction workers.
Community Labor United, a labor group pushing legislation to crack down on unpaid wages, is funding two new digital billboards along Interstate 93 that will keep a minute-by-minute estimated tally of wage theft in the Bay State.
According to The Boston Globe, one sign will face south at Exit 30 and the other will face north at Exit 36.
The count will start at $333,698,630, which Community Labor United says is the amount workers in the state are already owed so far this year, and will go up by $1,331.81 every minute. At the end of the two weeks during which the wage-theft billboards will operate, the tally will have increased by $26.8 million.
Community Labor United's goal is to raise awareness that many employers misclassify workers as independent contractors to avoid paying workers overtime and providing health insurance, and to elude insurance taxes.
In Massachusetts, if a worker is taking direct orders from an employer and acting like a traditional employee, however, this arrangement is illegal.
Surveys commissioned by the U.S. Department of Labor have found that wage theft can reduce affected workers' income by 50 percent or more, and is rampant in fields like construction, where employers often operate through multiple layers of subcontractors, making it hard to determine who a person even works for.
Research from the University of Massachusetts Amherst last year found that wage theft in the residential construction industry in Massachusetts had "reached epidemic levels," a growing problem further exacerbated by the fact that a substantial majority of these workers are immigrants — many of them undocumented.
The state attorney general's office has tried to crack down on the practice, issuing more wage violation citations against employers in the construction industry than in any other sector (253 citations total) last year, resulting in more than $1.6 million being recovered in penalties and unpaid wages.
But Community Labor United says there's more to be done.
A bill under consideration by the Senate Committee on Ways and Means would hold major employers responsible for their subcontractors and give the state the power to issue stop-work orders at job sites where wage violations are occurring.