Jobs
Salesforce is set to expand and hire rapidly in Boston's Back Bay
The cloud computing giant is based in San Francisco.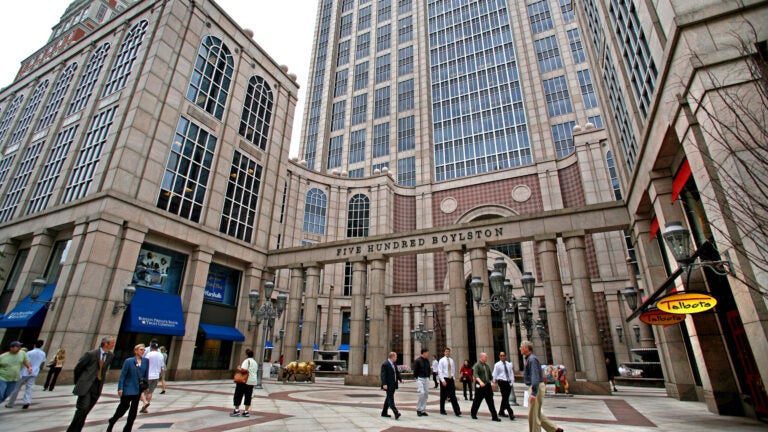 Executives at Salesforce, a San Francisco-based cloud computing giant, have announced plans to expand the company's presence in Boston and "hire rapidly," the Boston Business Journal reports. 
The company currently leases 30,000 square feet of office space at 500 Boylston Street and employs about 300 in Boston, though many employees work remotely.
"Salesforce is doubling down in Boston, expanding our world-class space at 500 Boylston and hiring rapidly to meet unprecedented customer demand in the Boston area," president and chief operating officer Keith Block told the BBJ, though he didn't reveal any other details or a timeframe for the expansion.
Right now there are about 40 Boston-based job openings listed on Salesforce's website, but that number is expected to grow.
Salesforce recently acquired Demandware, a software technology company based in Burlington, Massachusetts.
Read the full BBJ story here.