Jobs
Boston Business Journal names the best places to work in Mass. for 2016
80 companies made the list for creating and maintaining "outstanding" work environments for their employees.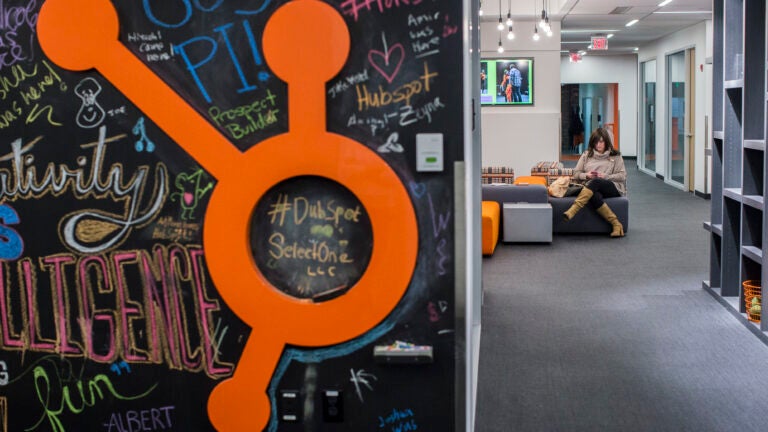 The Boston Business Journal recognized 80 Massachusetts companies this week for creating and maintaining outstanding work environments for their employees in its annual "Best Places to Work" ranking.
Among the winners were Cambridge-based digital marketing firm Hubspot, Waltham-based cloud technology firm Aqueduct Technologies Inc., and Quincy's Arbella Insurance.
Award winners were categorized by size:  extra large (1,000 employees and up), large (250 to 999 employees), mid-sized (100 to 249 employees), small (50 to 99 employees), and extra small (20 to 49 employees).
Quantum Workplace, an employee-engagement software company, determined the winners and final rankings through an online survey of the employees for each company. It asked them to rate their work environment, work-life balance, job satisfaction, advancement opportunities, management, compensation, and benefits.
Many of the companies that were honored this year have been included in the BBJ's ranking in previous years, in addition to being recognized by The Boston Globe's "Top Places to Work." HubSpot, Harvard Pilgrim Health Care, Kronos, and Vertex Pharmaceuticals are familiar names on those lists.
Extra-large winners this year included Benchmark Senior Living, Deloitte, Wayfair, and Accenture (among others), while LogMeIn and Shawmut Design and Construction were among the large winners.
Florence Electric LLC and CarGurus took the No. 1 and No. 2 spots for mid-sized companies, respectively, as sales platform Seismic (No. 2) and Aqueduct Technologies (No. 1) took the top spots for small companies.
Finally, Wakefield-based sales force recruiting firm Treeline Inc. took the No. 1 spot for extra small companies, followed by Northstar Project and Real Estate Services and then Insight Performance Inc., a human resources and benefits firm in Dedham.
Find the full BBJ ranking here.