Jobs
Having a summer job raises Boston youths' employment skills and academic aspirations
According to a new study from the Federal Reserve Bank of Boston.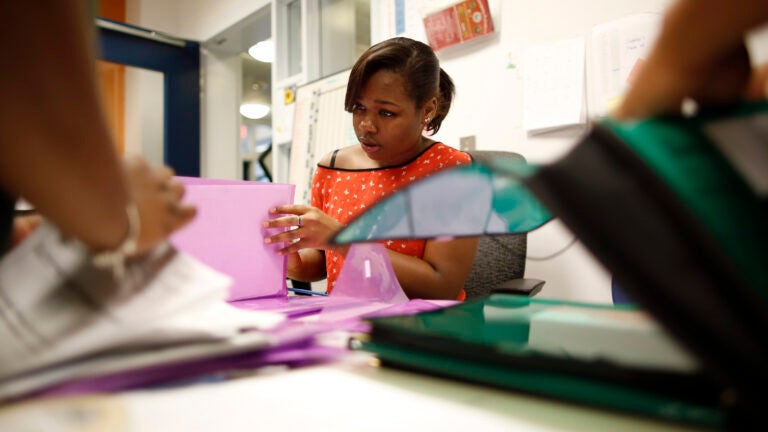 Here's another reason to encourage your teenagers to get summer jobs: Not only will they make some extra money, they'll also develop job skills, have greater academic aspirations, and feel more connected to the community.
A new study by the Federal Reserve Bank of Boston explored whether summer youth employment programs had the power to reduce inequality and found promising results among Boston participants.
Researchers found that those who took part in the city's Summer Youth Employment Program showed improved economic, academic, and behavioral outcomes. The effects were especially large among low-income and non-white youths.
This finding was a huge win for the city's program, as teen employment has dropped significantly in recent years.
Nationally, less than one-third of teens aged 16 to 19 are currently employed today and over half of unemployed teens report that they are searching for their first job, suggesting it's getting increasingly hard for teens to enter the labor market, especially among low-income Hispanic and African American youth.
In Massachusetts last year, 26.3 percent of teens between the ages of 16 to 19 held jobs annually, compared with 36.1 percent in 2008.
To combat this trend, Boston created youth employment program, which employs 10,000 teens and young adults annually. As The Boston Globe points out, many of the youth are from low-income, non-English-speaking, non-white homes.
To assess the success of the city's program, the Boston Fed study analyzed survey results from 800 participants before and after six weeks on the job last summer, comparing the results to 800 teens who did not take part in the program.
Researchers found that the portion of participants who reported having a resume and cover letter shot up by the end of the summer, as did those who planned on attending a four-year college instead of a two-year college or training program. The most dramatic results were among minorities, particularly African American males, who were far more likely to report having higher education goals at the end of the program.
Participants were also more likely to say they felt safe and connected in their community and to think they could make a positive contribution to their neighborhood.
It's worth noting, however, that the control group was more likely to be over age 16, white, and come from two-parent, English-speaking households, so it was more likely that they already had job skills and higher educational goals.
Read the full Boston Fed Study here.