Jobs
Graduates of Boston's job-training programs see wages double
The success of programs funded by the city's Neighborhood Jobs Trust mirrors the success found in other cities' programs.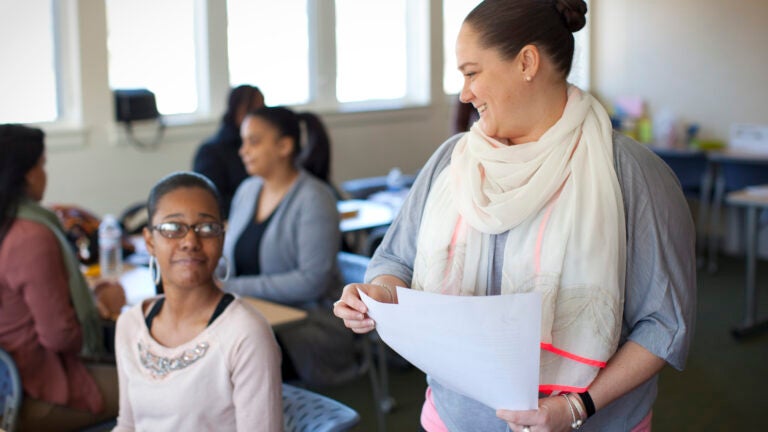 Job training programs funded by the city's Neighborhood Jobs Trust helped double graduates' incomes to an average hourly wage of nearly $15 per hour, a new report from the Mayor's Office of Workforce Development shows.
The impact report looked at the success of job training programs over the course of 2014 and 2015, and determined that providing skills training for low-income Boston residents in industries ranging from hospitality to healthcare helped participants find higher-paying jobs with benefits and opportunities for advancement.
According to the report, 336 residents have completed the training programs funded by the NJT, which collects fees from large-scale commercial developments being built around the city. Over 79 percent of those graduates found job placement as room attendants, dietary aides, or bank tellers, among other positions. Upon securing employment, the average wage was $14.90 — above the city's living wage.
Many NJT-funded programs focus their services on specific industries and populations in need. The International Institute of Boston, for example, prepares new immigrants for the service industry, while the New England Center and Home for Veterans trains veterans for jobs as security officers and commercial drivers.
The success of Boston's programs mirrors the success of similar enterprises found in other cities.
A recent article in The New York Times looked at the preliminary assessment of an experiment called WorkAdvance, commissioned by the New York City government and funded in part by a federal grant.
The assessment found that the sector-specific job training programs WorkAdvance offered low-income workers in New York City, as well as in parts of Ohio and Oklahoma, from 2011 to 2013 helped workers earn 14 percent more on average after two years than workers in a control group who did not have access to the programs.
Like Boston's programs, WorkAdvance communicated with local employers to ensure the training focused on skills needed in the most promising sectors like information technology and healthcare. Some of the NJT-funded programs also offered financial education and asset building opportunities for participants, who were predominantly located in neighborhoods like Dorchester, Mattapan, and Roxbury.
News of the success of the city's job programs comes amidst troubling trends in Boston's workforce, as a labor market report released by the OWD and the Boston Redevelopment Authority in March highlighted a worrisome trend of income inequality among local workers.
Among other findings, the report highlighted the disproportionately high unemployment rate among black and Hispanic populations and a concentration of residents with a high school degree or less in areas like East Boston, Roxbury, Dorchester, and Mattapan. In other words, despite the city's ongoing economic recovery, many residents are being left behind.
Though it's clear that Boston has a long way to go to overcome the systematic causes of inequality, job programs that work with employers to train and place disadvantaged workers could be a promising start.