Jobs
Boston is home to the largest 'brain drain' of tech workers in the U.S.
According to the study "2016 Scoring Tech Talent" by CBRE, a real estate services firm.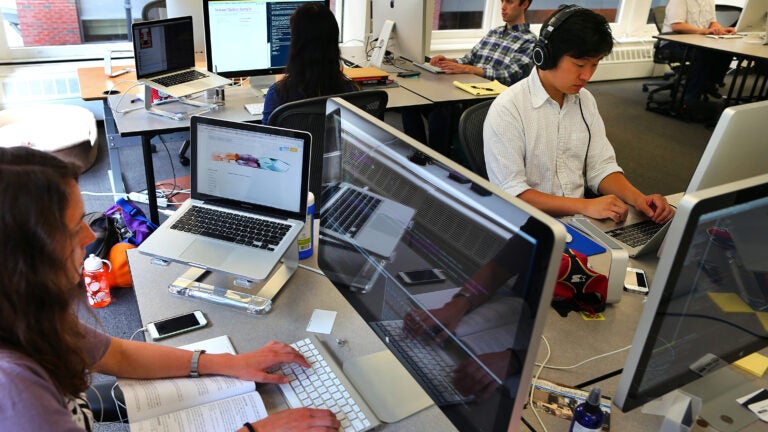 Boston is producing more graduates with degrees in technology than jobs in the industry, according to a new study by real estate services firm CBRE, and it's leading to a "brain drain" of talented workers leaving the city.
The 2016 report, which analyzed U.S. tech employment over the past five years, found that a significant portion of Boston's highly-educated tech talent is leaving Boston for greener pastures, finding jobs in places like the San Francisco Bay Area, Washington D.C., and Seattle.
In fact, out of the top 10 technology markets that made CBRE's list, Boston saw the largest "brain drain" of tech workers over the past five years, losing about 17,225 workers.
Boston also had the smallest growth rate in terms of people employed in technology at 13 percent. At the other end of the spectrum, the San Francisco Bay Area saw the largest growth rate of tech jobs at 61.5 percent, adding roughly 120,500 tech jobs in the past five years.
Boston has no problem creating talent, the study found.
According to CBRE, Boston awarded more tech degrees than any other top market, with over 17,000 technology-related degrees earned over the past five years.
Boston should be an extremely easy place for tech talent to find employment.
After all, the shortage of skilled technology workers has become the No. 1 issue for many Massachusetts companies, as local tech companies compete with businesses in finance and health care to hire top tech workers. Software developers right out of college can command starting salaries of up to $90,000 in many cases.
A major reason General Electric selected Boston as its headquarters was the impressive talent pool generated from schools like MIT and Harvard University.
So why aren't tech workers staying? As one report by the Boston Redevelopment Authority suggests, workers who voluntarily leave Boston often cite better job opportunities, unaffordable living situations, say they're in search of a "better city experience," or want to return home.
Concerns over unaffordable housing shouldn't come as a surprise. CBRE's report notes that over the past five years, the cost of living in Boston has climbed by 118 percent. Even a software developer earning the average salary of $108,270 per year could grow tired of a rent well over $2,000 per month.
And with so many employment options, tech workers can afford to be picky when choosing a job.
Some workers say they want more than just a cushy salary, and are looking for challenging projects, opportunities for training and advancement, flexible work hours, and the ability to work remotely.