Jobs
Podcast Garage, a new community center, opens in Allston this week
The Podcast Garage is part recording studio, part co-working space, and it's the first of its kind in Boston.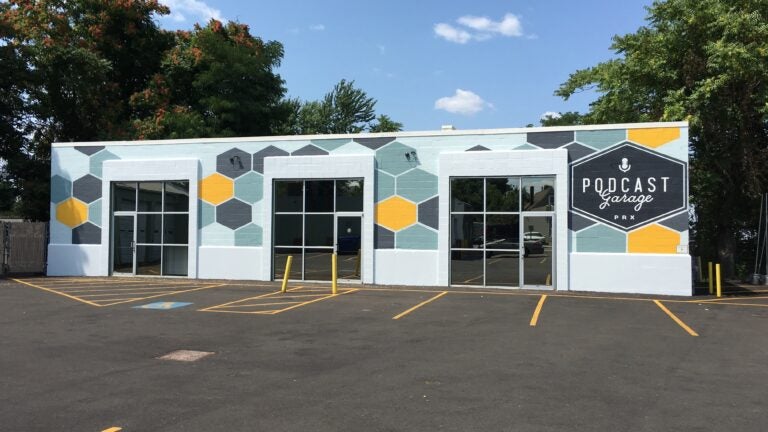 Boston podcast producers now have a place to work other than their closet.
The Podcast Garage, a community center that features a recording studio and free co-working space, opens this week in Allston.
Created by the award-winning public media company PRX, the Podcast Garage aims to support the creation of awesome stories by giving both amateur and veteran podcasters access to professional recording equipment, as well as networking and educational events.
The Garage is located at 267 Western Avenue and opens to the public August 3. The recording studios will be available to rent for 15 minute increments, but the co-working space is free for anyone to use. Many of the free networking events will focus on technology, distribution, and marketing, and will be hosted by industry leaders.
Megan Tan, host of Radiotopia podcast, "Millennial," said she wished something like the Podcast Garage had existed when she started her podcast, which teaches people how to maneuver their 20s.
"I started 'Millennial' two years ago in my closet," Tan said. "It was hard to start. You want to learn but don't know where to learn. At journalism schools, you typically go to to become a writer, but to become an audio maker, if you go into radio nowadays it doesn't mean you will learn longform storytelling."
Though Tan currently makes her podcast from Portland, Maine, she said she plans on making the trek to the Podcast Garage for networking and educational purposes.
"All these producers are hungry to learn and it's like where do you do that?" Tan asked. "I think the Podcast Garage will be a great place for people to connect with audio…It will serve the community but also people on the East Coast will go to Boston to learn."
The Garage will also feature podcast production and narrative storytelling workshops, in addition to mentorship opportunities from veteran radio producers, PRX said. Here's a calendar featuring its events for the upcoming month.