Jobs
Ornamental gardens are her business
Antiques and ornamentation add richness to outdoor decorating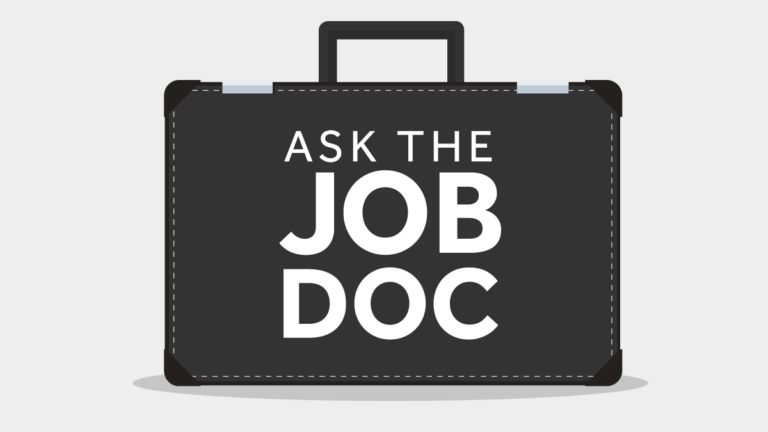 ---
You won't find any pink flamingos, concrete geese, or tacky garden gnomes at New England Garden Ornaments in Sudbury. "I don't like plastic," says proprietor Gray Baldwin. But she's not opposed to whimsy — like a family of English lead pigs or a wooden chicken. Baldwin, a former health care executive who has a MBA from MIT's Sloan School of Management, is a businesswoman who never planned on dealing in garden antiques, stoneware and ephemera. New England Garden Ornaments was started 30 years ago in the Berkshires by a landscape designer who was trying to recreate European-style gardens. She couldn't find that kind of ornamentation in the states, so she began importing English, French, and Italian pieces. The company was sold to Baldwin and a friend a decade ago, with Baldwin serving as a silent partner focused on finances and operations.
All went well, until Baldwin's partner had to sell her half of the business and Baldwin became the sole owner. By then, a decrease in foot traffic and more online orders forced a move to suburban Boston, where fortuitously, a property had opened up next to the largest nursery in Sudbury, an ideal location for a 6,000-square-foot showroom and quarter-acre of outside display space.
Baldwin says New England Garden Ornaments is the largest garden ornaments source in the northeast, serving landscape architects and designers and the public. While middle class consumers might stop and buy a few planters, many of the fountains and statues are shipped to estates in Newport, Westchester County, Nantucket, and beyond. The late Oscar de la Renta had several planters, structures, and historically important statues from the company in his magnificent Connecticut gardens. Baldwin is tight-lipped about other high-end clients, but says that organizations like the Trustees for Reservations and the Society for the Preservation of New England Antiquities have turned to New England Garden Ornaments for design consultation and special reproductions.
Now, Baldwin is consumed with European antiques and reproductions and goes on frequent buying trips, visiting farms, auction houses, salvage yards, and demolition sites. Except that she doesn't travel with her husband, venture capitalist Santo Politi, any longer. "We went on a buying trip to England together a few years ago and started bickering about directions," she says. "He accidentally drove the rental car over a rather large curb and blew out two tires. It's best we don't bicker, so he doesn't come on the trips anymore."
The Globe spoke with Baldwin about the business of garden ornamentation.
"When I was growing up, a lawn was composed of the front yard and back yard, and all you had to do was mow. That has changed enormously Now, homeowners want to create beautiful gardens and outdoor living spaces, whether a small balcony or a 100-acre estate. There's always something that will make the space beautiful and it doesn't have to be expensive. I had one customer who found some discarded old bricks and used them to edge her kitchen garden by laying them at an angle in the soil. The end result was fabulous – it looked like an English garden. We have an extensive range of items in our showroom – small items such as English garden tools and mossy terra cotta pots to large major antiques.
"One special antique is our English-lead dancing faun. He's from the mid-18th century, made by John Cheere and copied from the original at the Uffizi museum. Another wonderful antique is our carved limestone finial from Witley Court in England. Our antiques all have an interesting story associated with them – for example, our old stone well-head has many wonderful grooves on the top where the rope has worn down the stone from pulling up water buckets.
"Most of our antique and contemporary pieces come from England. One of my favorite buying trips was to Cornwall, England, where I attended a local agricultural auction. It had everything 'farm,' from massive machinery to an old wooden butter churn. I left with a truckload of items, including many gorgeous Cornish stone troughs.
"The hunt for antiques is becoming harder, as demand has gone up and supply has decreased. I need to travel farther and father into the countryside, literally to the coast of England, Scotland, and Ireland, whereas we used to be able to go just outside of London. It's been a blast to learn about art history, and although a labor-based business is very difficult to scale, being able to sell products is a wonderful compliment to the landscape design business. The antiques that sell well are original one-off items that convey a sense of character.
"The great thing about this business is that everything gains value as it ages, so there's no shelf life. It's pretty much the opposite – the longer I have it, the more valuable it gets. Eventually, everything sells. And, by the way, we do have gnomes after all — they are card-playing, drinking gnomes made out of carved limestone and originally from a Newport R.I. estate. They're not particularly attractive or good looking but someone, someday, will see the beauty in them."