Jobs
Teaching technology to the blind
A life full of insight and charity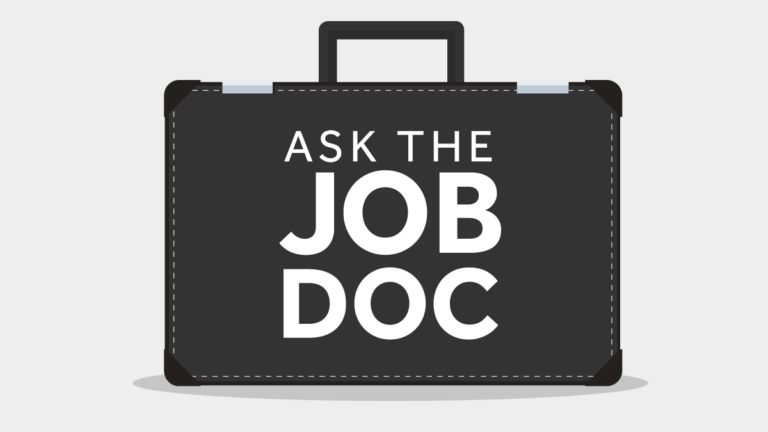 Brian Charlson's life changed forever on an afternoon alone in his family's kitchen. Like many 11-year-old boys, he enjoyed experimenting with stuff. So he poured baking soda and vinegar into a glass bottle, screwed on the cap, and was ready to throw it into the blueberry bushes outside when it exploded in his face, glass flying everywhere. He woke up in the hospital with bandaged eyes. "I had now entered the world as a blind person," says Charlson. He didn't lose all of his vision at once, but medical complications took the rest of his sight by the time he was 21.
For many people, the accident would be devastating. But Charlson, 62, credits it to turning his life around for the better. He buckled down and studied, became class president and was on the debate and wrestling team. "And in the rehabilitation world, in order to get services, you have to declare your future profession," says Charlson. Since he had long been politically active, he said his vocational goal was to become governor of the state of Oregon, where he lived with his parents and four siblings.
Charlson never became governor of Oregon, but he is a force for change. As a vocal advocate for accessibility, he's proud of meeting presidents Bush and Clinton, having lunch with Prince Charles of England, and testifying before Congress.
"Blindness improved my life. Now I'm a big cheese in a little pond," says Charlson whose varied work resume includes work as a state senate aide, assembly kidney machines, canning green beans, and running a cafeteria. Many years ago, he moved to Boston with his wife, Kim Charlson, library director at Perkins School for the Blind. Then he literally collided with another blind person while getting off a bus in Kenmore Square. They dusted each other off, introduced themselves, and Charlson's new acquaintance told him about a part-time teaching job at Carroll Center for the Blind in Newton.
That was 30 years ago, and now Charlson is director of technology at the Carroll center, helping hundreds of visually impaired people technology training, either by teaching them new skills or by helping them adapt to a career they already are in. The Globe spoke with Charlson about so-called assistive technology solutions.
"My parents had a strong work ethic, and despite the fact that 70 percent of the visually impaired are unemployed, even after the accident I was expected to perform. The day I was blinded, my mother was off at her bowling league, where her best friend happened to be totally blind – and a better bowler than my mother. So there were high expectations of what a blind person can do.
"I was always the little organizer of other kids, and when I ran for student government in junior high, my slogan was: He walks softly but carries a big stick.
"I attended Willamette University in Salem, Ore., and the campus was across the street from the state capitol. I met a lot of legislators and did work for the blind commission. While there, I also kept running into the woman who would later become my wife. She thought I was coming over to check out politics, but there was a 50/50 chance I was also wanting to see her. Now, years later, we have been honored for our mutual advocacy work; hers with literacy, and mine, technology.
"Instead of the very specialized – and costly – hardware used in the past, I've helped companies like Google, Microsoft, and AT&T make laptops and smartphones more user-friendly for people like me.
"At the Carroll Center, many of adults we see are blinded later in life. You'd be surprised at the ways folks can become blind. There are disease and genetic causes, as well as cases related to drugs, premature birth, roadside bombs, failed suicide attempts, accidents on the job. One man, who owned a Christmas tree farm, was blinded when a chain snapped, whipping him across the face and crushing his optic nerve. They want to return to work, manage their lives, change jobs, or continue doing their current role. I find pleasure in bringing technology to help others like me. I'm always aware that I'm part of the blind community, as well as a provider of services to them. Occasionally, this has caused a bit of double vision, but I think everyone has benefited."