Jobs
Letting an employee go and don't know what to do? Elaine Varelas provides expertise
Do you have to let an employee go and aren't sure how to have the conversation? There are multiple aspects to consider and prepare for in advance of the conversation to ensure a smooth separation for the individual, the remaining employees, and you. Elaine Varelas advises on best practices.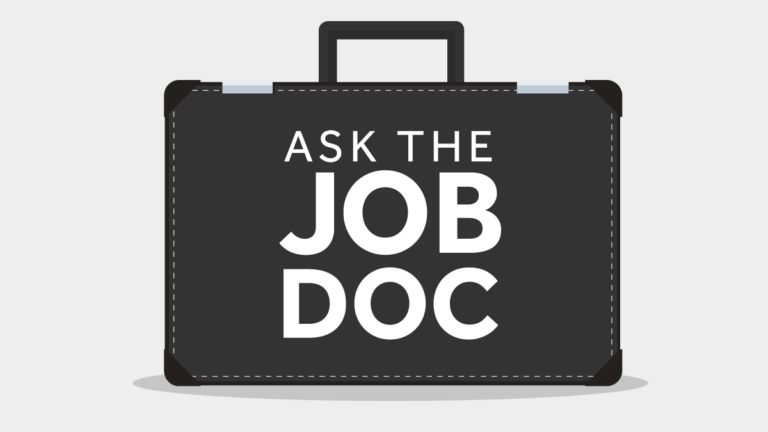 Q: I have to let someone go for cause, but I've never done it before and don't know what to do. What do I say? What happens after the meeting? How do I communicate to other employees?
A: Before you take any action, talk to someone in your company's legal department and to your own manager to make sure you've followed appropriate protocol up to this point and have support going forward. Documentation is imperative to protect your organization from potential litigation, and ensuring that the right steps for warnings have been followed are increasingly important. Unless the issue is something egregious and immediate, the individual should be aware of what the behavior or activity is that falls under cause and should understand the implications as laid out in an employee handbook or some other written policy. What options to improve performance have you pursued prior to this stage? Was there a performance improvement plan? All of this sets the table for the conversation you need to have.
Your Legal or Human Resources department can provide guidance, including what to say to the individual, materials to provide, how the person should exit the building, and what to communicate to other employees. In most instances, you (acting as the manager) and an HR representative will arrange a private meeting with the individual to review the steps taken and what the current situation is: "We've had a number of conversations about your ability to do this job and you have demonstrated that this is not your skill set. You were not able to meet the demands of the performance improvement plan and, as a result, we are separating you from the organization effective today." You should have everything prepared in advance—last paycheck, any vacation pay owed, or a release, if necessary. This is a significant occurrence that has legal and cultural implications for your organization, so do everything you can to ensure that it goes well. Ensuring the individual is treated with respect and maintains their dignity is vital.
In the meeting, prepare for a range of emotional responses when the individual is notified. Does this person have physical or mental health issues that you need to prepare for? Will they be okay to drive? Or do you need to have a car service ready to get the person and their belongings home? To provide for your own safety, make sure someone knows where you are and what's happening. Most often, employees respond with sadness or an expected level of anger, but ensuring no escalation of emotion is important. If you anticipate an unsafe situation of any kind, there are support services—like an EAP, outplacement provider, or local police force—you can alert.
Multiple other logistical and cultural aspects should also be considered in advance. If someone calls for the individual the day of separation, make sure you provide an appropriate script for reception that doesn't reveal the individual's separation before they've had time to disclose it to family or friends. If this person deals with customers or vendors, devise a plan for communicating they no longer work at the organization and for assigning a new contact. Your company's IT safety is a factor here, too. When the person is officially separated, communicate the timing to IT so they can shut off access to confidential content during the meeting. Similarly, you'll need to collect keys, pass cards, and anything else related to building access or company information.
Terminating someone for cause implies a negative relationship, and there may not be—so don't start one. If this is a person you trust who just can't meet the demands of the job, is there really a reason to escort them off the premises? Is there a reason to end their job that day or would a transition plan of a few days be beneficial to both you and the individual? If the person doesn't leave immediately, discuss a mutually agreeable way to communicate to colleagues. Typically, people are asked not to say anything until the manager can communicate with the rest of the team, or asked to keep it to their closest coworkers. Whatever the case may be, let the individual know what you expect to say to the organization: "Robin is no longer with the organization. We are providing transition assistance in the form of severance, outplacement services, and benefits continuation, and we wish her the best moving forward. " Avoid any other specific details.
Separating an employee has a much bigger impact on the organization than just letting the person go. You have to consider a range of legal, cultural, and logistical details before, during, and after the meeting. Make sure you plan in advance, seek advice from HR, and ensure your own and others' safety and wellbeing.