Lifestyle
Bostonians to spread post-election hope and love on the MBTA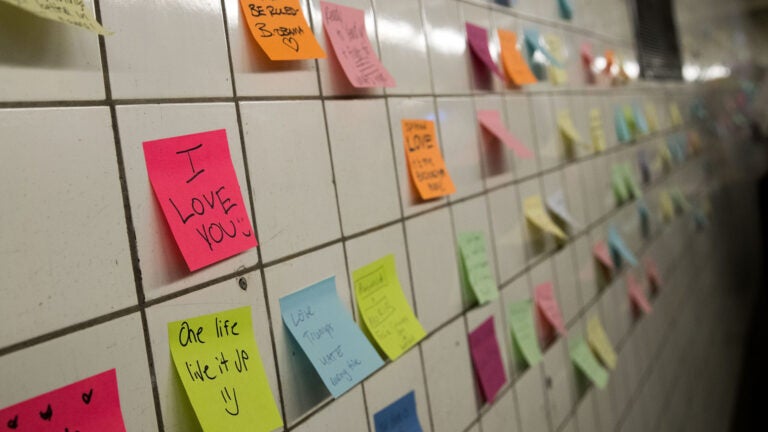 Following a contentious election and a result that shocked many, some Bostonians are finding it hard to focus on the positive.
A new campaign, called "Subway Therapy Boston," wants to help. Its organizers are asking subway riders to write encouraging thoughts on sticky notes and leave them on the wall of an MBTA station.
"We are calling all Bostonians to share your post-election message of hope and spread the love," the organizers wrote in a Facebook event. "Let's collectively stay strong and be hopeful!"
The movement is set to begin Friday at 9 p.m. near the Red Line tracks at the Park Street station and continue until midnight. Sticky notes and pens will be provided.
The campaign is inspired by another that emerged Thursday in New York City. According to The New York Times, nearly 2,000 residents have since filled a subway station with "Subway Therapy" notes.
https://www.instagram.com/p/BMp6haSAG8j/?tagged=subwaytherapy