Lifestyle
Animals everywhere: Dogs, goats, gorillas, and even a whale made Boston.com coverage this year
These were the most-viewed creature features on the site over the course of 2021.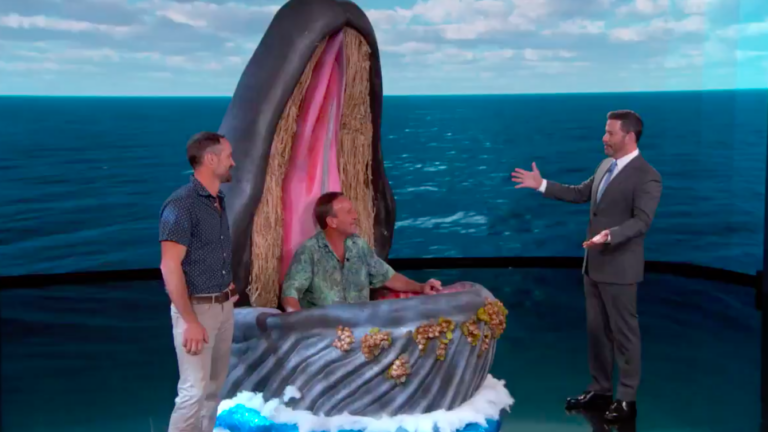 Ah, animals. Sometimes we live with them, sometimes we run from them … Sometimes we eat them, and sometimes they eat us. No matter what, as long as we're cohabitating on this planet, the fauna we're sharing space with are sure to be a source of fascination. (Especially the cute ones.)
For proof, look no further than these, the top five most-viewed animal stories on Boston.com in 2021. Woof!
1) "A Lowell woman was told to kill her pet goats in 72 hours. A week later, they are still alive." Sadly, a month after that … They weren't. But Mia McCarthy's account about the "slaughter-only" goats who accidentally became temporary housepets last summer clearly struck a nerve. Goats, we hardly knew ye.
2) "Watch: Baby boy and his mother fascinate Kiki the gorilla at Franklin Park Zoo" The video featured by Boston.com's Mark Gartsbeyn in this May post was apparently just the start — more than 8 million (!) YouTube views later, people are apparently still touched by Kiki the gorilla's fascination with young Canyon Austin, a much more heartwarming exchange than some human-primate encounters.
3) "Golden retriever caught on video giving ride to rodent at Mass. lake" "I don't know if it was distressed, or just lazy." So said Lauren Russell about the woodchuck that got caught on video hitching a ride with her dog Wally at a lake in Lunenberg last June, and somehow, we are all that woodchuck.
4) "Cape Cod scuba divers believe the lobster diver who says he was trapped inside a whale. Here's why." When commercial lobster diver Michael Packard told his tale of being swallowed (briefly) by a whale last June — prompting the memorable Boston.com headline "A humpback whale tried to eat me" — some were skeptical. So reporter Christopher Gavin sought out some local diving experts, who found the story "definitely plausible." So there you go.
5) "7News's Juliana Mazza was reporting on a stolen dog in Cambridge. Then she and her photographer saw the suspect with the pup." You're not supposed to be making news, Juliana Mazza! But we'll forgive the 7News reporter this time: As Boston.com's Dialynn Dwyer reported back in May, Mazza was able to reunite a supposedly pilfered pup with its owner and hand the alleged dog-napper over to local police, all while in the line of duty. And she got some primo footage for the 11 p.m. newscast to boot!
Newsletter Signup
Stay up to date on all the latest news from Boston.com